Cyberduck For Windows [Review]
Cyberduck is a peerless FTP/SFTP client for Mac OS X, Mac users must be familiar with the features it offer. Since most of Windows OS users rely upon FileZilla more than any other FTP client available out there, Cyberduck developers are intending to spur its market share with Windows OS compatible release. For those who never heard of Cyberduck before, it is an opensource FTP/SFTP client which natively supports WebDAV, Google Docs, Rackspace Cloud Files, Amazon S3 cloud storage while offering directory synchronization.
Editor's Notes: Cyberduck for Windows is in private beta so it is not available to the public yet. We are reviewing the beta version to let our readers know what makes this application so special. We will review it once again when the final version is out, with complete details.
The interface is elegant and easy to go around with. Just click Open Connection button and enter the FTP details to connect with the server. In Open Connection dialog box, you will also find all supported cloud storage/WebDAV servers.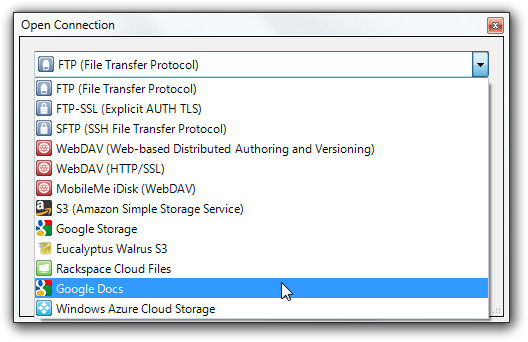 The directory listing is displayed on the main interface with the right-click menu containing all the required actions which users can perform over file(s) and folder(s).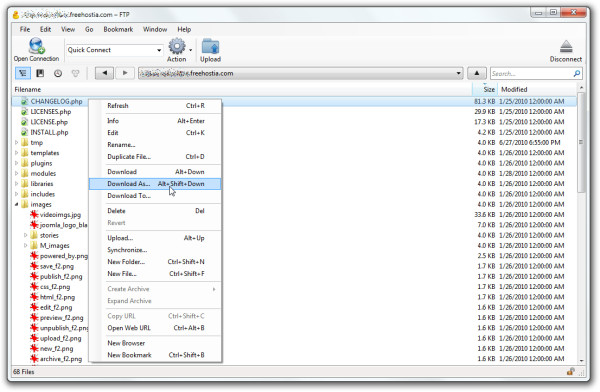 One noteworthy aspect is that you can view a history of all connected servers. It maintains a list of account configurations for each server, making it easy to connect with any of them right away without having to manually display the list of previously connected servers or enter configuration settings over and over again.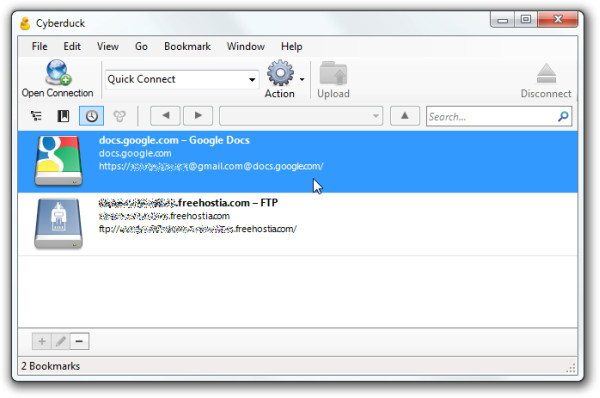 If you're using multiple cloud storages, account details and settings can be pre-defined from the Preferences window. You can also configure all the supported cloud storage and Web/DAV based servers.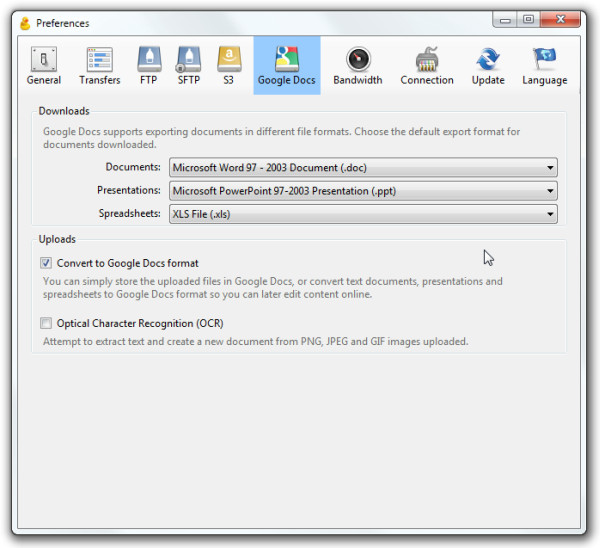 As of now, the product is in private beta (you need to sign up to get a direct download link) and contains some functionality related glitches. During our testing, Cyberduck's response was fast and didn't show any processing lags. It worked seamlessly on our Windows 7 32-bit testing system.
Update: Cyberduck is now available to public.