Define Parameters & Switches For CLI Apps From Windows Context Menu
Most system and network administrators use the Command Prompt to run system and third-party Command Line Interface applications with pre-defined or custom parameters in order to tailor the operation of an application. However, to use Command Prompt, one has to manually open it, navigate to the application's location, and run it with required switches. If you often require using Command Prompt to run applications and scripts with different parameters, then Run With Parameters may help you quickly launch any application with custom parameters defined by you. It is basically a right-click context menu extension for Windows Explorer that allows you to enter parameters for the selected application; all you need is to right-click an application, select the Run With Parameter option from the context menu, enter parameters and hit OK to customize the app launch or functional behavior. Keep reading to find out more about Run With Parameters.
Run With Parameters may come useful in situations where you have to use Command Prompt to launch an application or run a script. For instance, to create a wireless ad hoc internet connection in Windows 8 (check out our detailed guide), you have to manually set and start a hosted network from the command prompt. You can configure the ad hoc wireless connection using the netsh command, but the method requires you to use Windows CMD utility to define the parameters. If you use Run With Parameters, it can be created quickly within a few clicks.
During installation, make sure that you uncheck the installation of various toolbars to avoid installing unwanted software.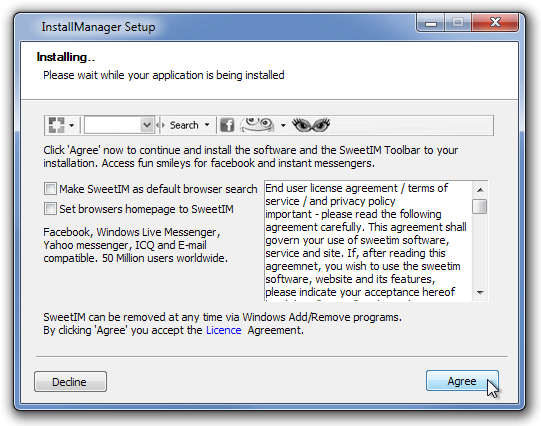 Once installed, right-click the application you want to run with certain parameters, and select Run With Parameters from the context menu. The main interface of the application will appear allowing you to set custom parameters for running the file or program.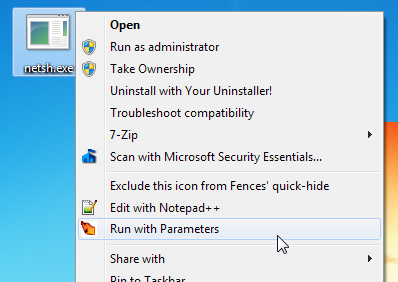 Now, enter the required parameters and click OK. If the selected application requires administrative privileges, you can select the Run As Administrator option before clicking OK. There is also an option to run to run the program in hidden state by selecting Hidden from the main interface.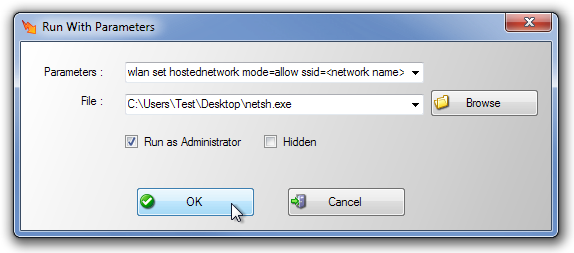 Run With Parameters works on both 32-bit and 64-bit versions of Windows XP, Windows Vista, Windows 7 and Windows 8.