Desknotes: Create And Manage Sticky Notes, Sync With Outlook
Desknotes is a freeware that lets you create sticky notes on your desktop. You can use it to take important messages, reminders and to-dos on your desktop. The desk notes that you create can also be configured to display a reminder when the time for a particular event lapses. Lastly, this tool also enables users to sync their notes with MS Outlook.
Initially, you'll be required to specify a data file and an archive file where all your current and archived notes will be saved. Notes that are no longer required can be moved to archive. The archive directory enables easy searching of files using different filters, making it simpler to find the file, even when the archive gets very large.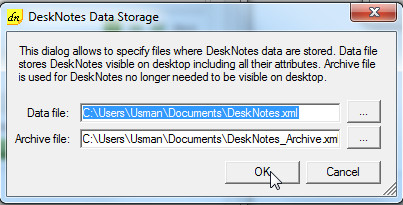 The application saves itself to the system tray. To add a new note, right-click on the dn icon in the System Tray and click on New. You can add as many notes as you want.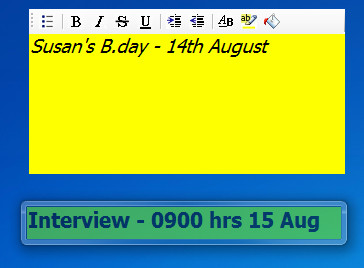 To set a reminder for an important notification, just right-click on it and select Reminder. Enter the time and date for the reminder to go off. The message for which the reminder was set will be shown by a clock icon. When the specified time elapses, you will be intimated by a small system tray  message.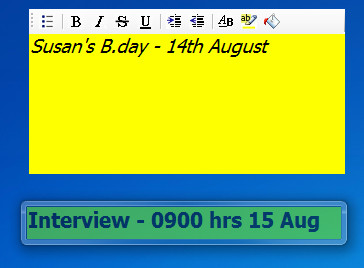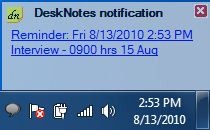 All desk notes for which reminders have gone off are crossed. You also have to choose an action for the missed reminders, such as Dismiss, Dismiss All, and so on.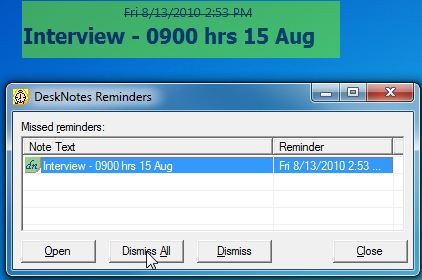 Old and unimportant notes can be archived by right-clicking on it from the main interface and selecting Archive.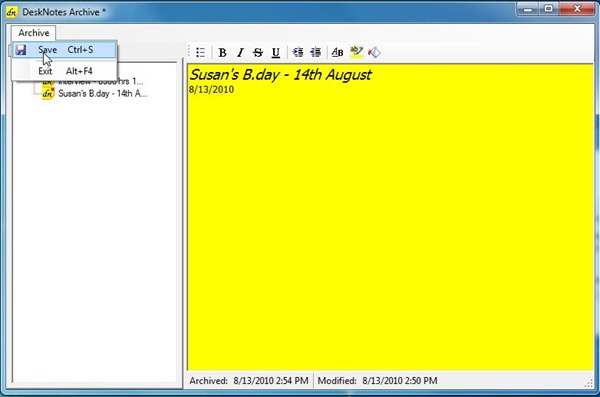 Access more options by right-clicking on the application's icon from system tray and selecting Settings. Here, you can change the appearance of the notes as well as the archiving method. Under Advanced tab, you will find the option to play an alarm when a reminder goes off.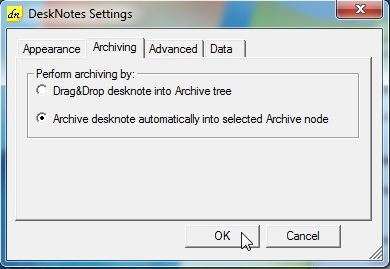 You can also sync your notes with Outlook by right-clicking on the system tray icon and selecting Synchronize All. This option can be useful if you want to transfer the notes to Outlook and from there, to other devices, such as cell phone.
It supports Windows XP, Windows Vista, and Windows 7, testing was carried out on Windows 7 x86 system.