Desktop Google Reader Notifier
Most users are addicted to their Google Reader and is the first thing they check every time they login. Checking for updates frequently can be tiresome, what better way than to get notified every time a new unread item is added in one's reading list? Google Reader Notifier Qt does exactly that.
All you need to do is to add the Google Account and define the checking interval. Users can also set to display the unread items in the widget but this feature is buggy at the moment.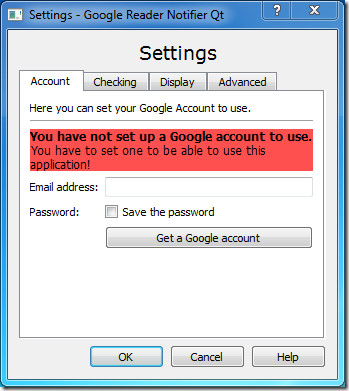 By default the checking interval is 30 minutes, you can always reduce or increase it depending on the number of sources you have subscribed to in your feed.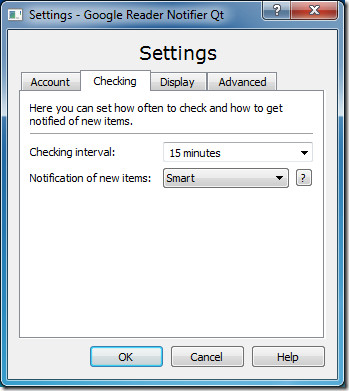 One thing to notice is that the system tray icon is for-some-unknown-reason transparent.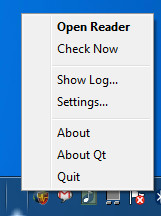 The unread items are displayed in a simple balloon notification box as shown in the screenshot below.

This tool is portable and is developed on Qt which means it can run on Windows, Mac OS X, and Unix/X11.
Download Google Reader Notifier Qt