Direct Reply To Different Email Address In Outlook 2010
It is often the case that you want to receive replies to your emails on a different email address than that from which you originally sent the email; in such a scenario we will just make the appropriate settings in Outlook.
First of all launch Outlook and hit the New Message option. Once the New Email message window is opened, click the Options tab and then Hit the Direct Replies To option under the More Options Section.

Now under Delivery Options, make sure that the Have replies sent to check box is checked. Then specify the email address that replies are to be sent to or click the Select Names button to select the person from your contacts.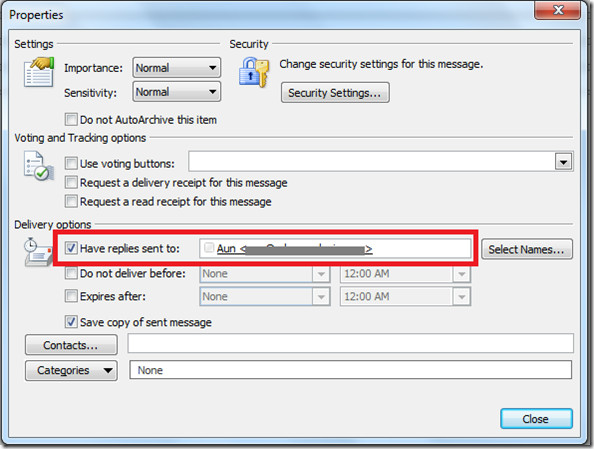 Now the replies to this particular email will be send to the chosen email address.