Disable Internet Explorer 8
Internet Explorer 8 offers a bunch of cool features and no doubt it works much better then its predecessors. But if you are using some other browsers, such as, Firefox or Chrome due to their security and speed, then you might like to disable Internet Explorer 8 to conserve system resources.
Disabling IE8 is very simple, first of all click Start, type Windows features on or off and hit Enter, the Windows Features dialogue box will be displayed. Once the Windows Features dialogue box is populated, you will be able to easily locate the Internet Explorer 8 option, uncheck it and click OK, it will take some time to apply the changes.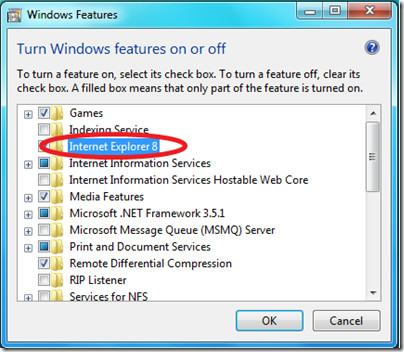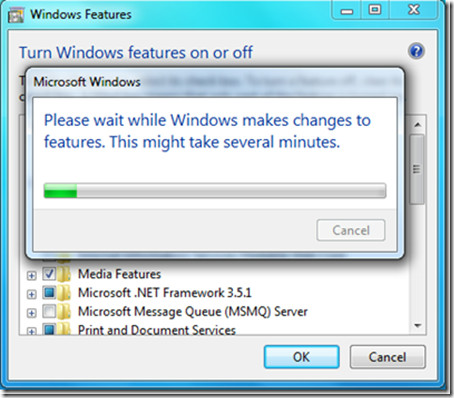 Once done, reboot your system and you will no longer see Internet Explorer. Enjoy!