Display Tuner – Change LCD Display Monitor Settings
Every monitor comes with some buttons to tweak the display settings, such as, brightness, contrast, colors, screen position & size, and so on. Controlling and adjusting these settings can be difficult sometimes. Try Display Tuner. It is a simple tool which reads the monitor's DDC controls to check the current settings and then allow users to change it easily, all from within Windows.
On the main window, you will find Image Settings tab from where you can tweak the general settings, such as, changing the brightness and contrast, and playing with different colors.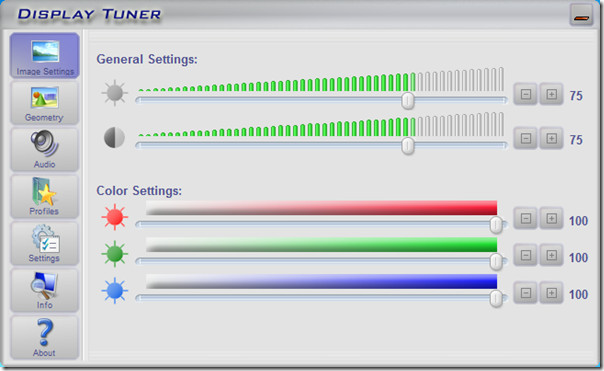 The Geometry tab allows users to change the screen position and size, this feature will work from monitor to monitor. It failed to work on my Dell ST2410 but the colors option worked great.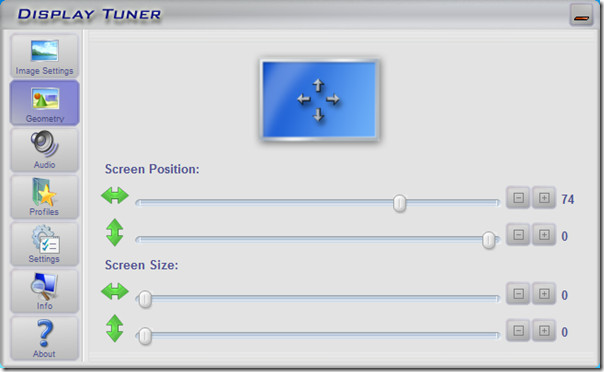 Changing the Monitor's Speakers and Microphone volume is just one click away.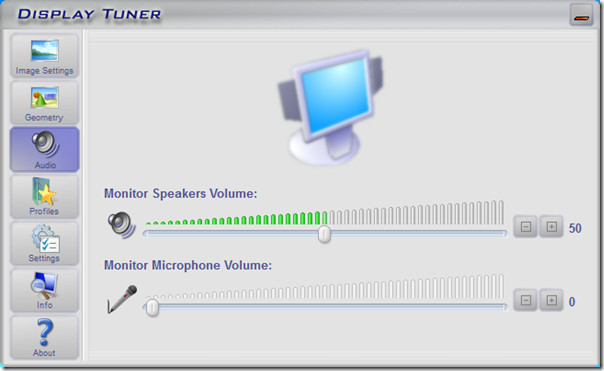 Users can add different profiles, one for each activity, such as, watching movies, playing games, browsing internet, and so on. The profiles can be changed with any hotkey as defined by the user.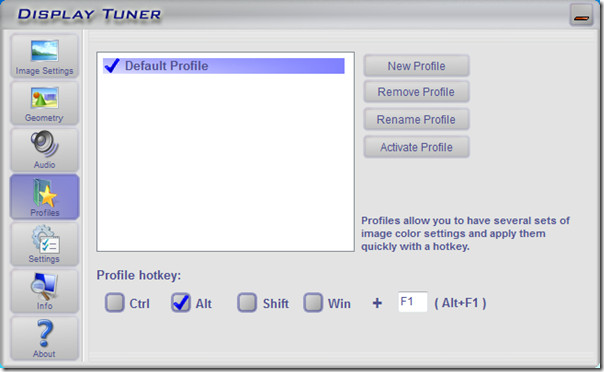 Overall, it worked great on my monitor, except the Geometry tab and Audio feature since my monitor does not have a build-in speaker. If you want a quick way to change the settings, give this app a shot.
It works on all versions of Windows, including the latest Windows 7.