Download, Convert, And Stream Videos From 300+ Websites With FVD Suite
Earlier we have covered some video downloaders, such as Orbit Downloader and Free Make Video downloader, the latter having the ability to download and convert Dailymotion, Vimeo and Facebook videos as well. Today we will review FVD Suite, which supports more than 300+ video sharing platforms whilst offering on the fly conversion of downloaded videos. Along with downloading and converting flash-based videos, you will also be able to stream media from thousands of supported websites.
The application offers a broad interface with self-explanatory usage. To begin downloading videos, add the source URL and click Add. It will prompt you to specify the target location with an option to specify conversion parameters, you can also create & save profiles to quickly select favorite conversion settings.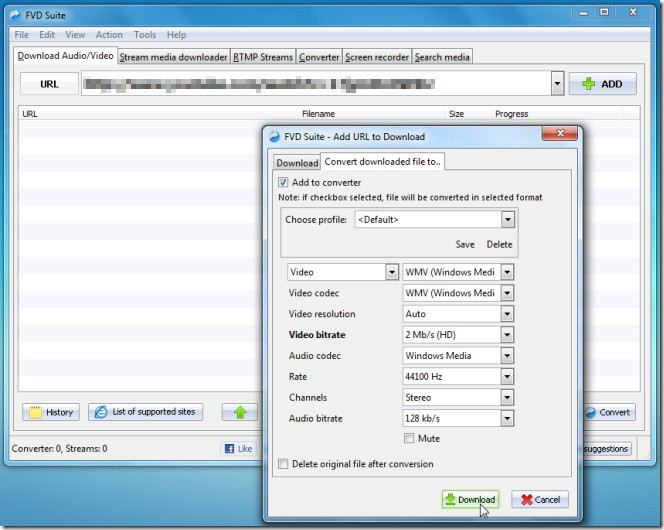 Click List of supported sites on the main screen to view all the supported websites. To find out your favorite website, filters support is also provided to narrow down your search.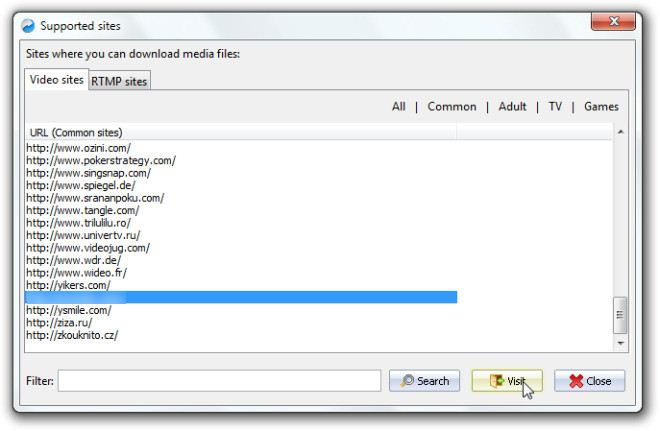 All video downloading options along with respective usage details are given under different tabs, such as, under Stream media downloader and RTMP Streams tabs, it provides simple usage demonstrating animation to help you with recording streaming media.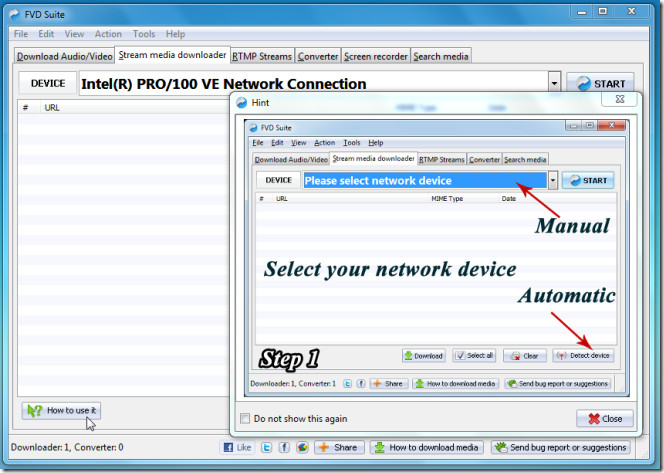 Under Converter, you will find plentiful of encoding options to convert local videos into any format, it also supports video to audio conversion so you can easily extract audio from video files.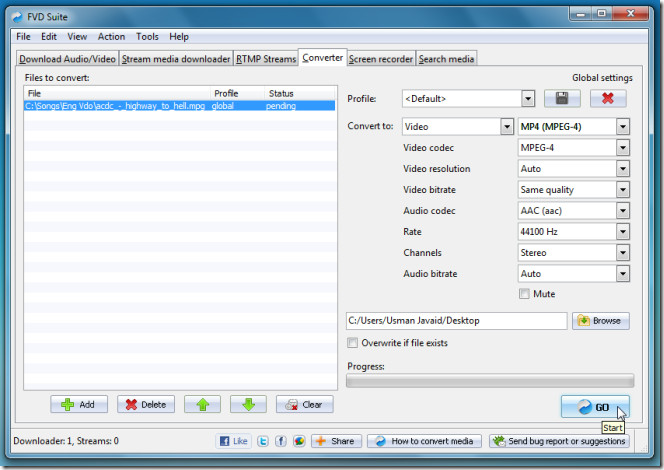 It is further possible to use Screen Recorder feature to record flash based videos on your screen and to play/convert recorded videos. It integrates directly with IE and Firefox to let user easily initiate the process of screen recording. Sadly, it lacks support of Chrome browser.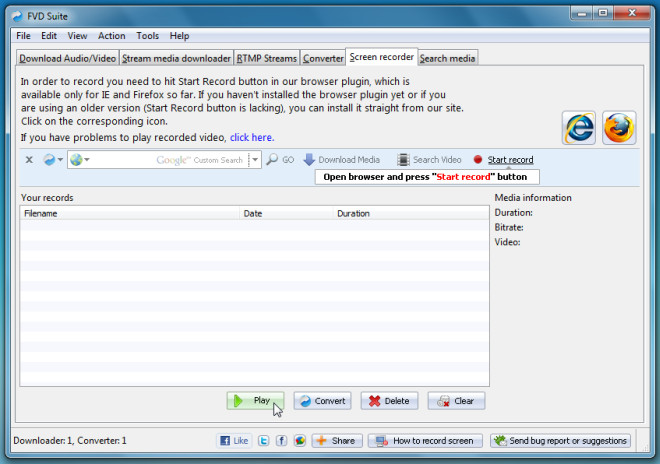 The application sits in the system tray, a right-click reveals a basic menu from where you can change application preferences, add URL/media file to download/convert, etc. Above system notification area, you will find FVD suite box, showing current status of video being downloaded or converted.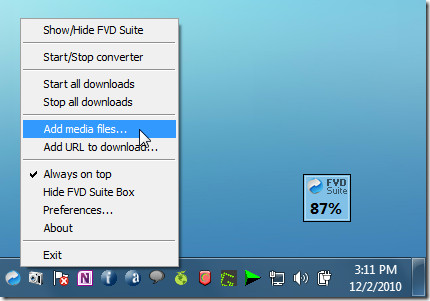 During testing, we didn't find any lags while downloading, converting and streaming media nor encounter any flash-content detection problems. It supports Windows XP/Vista/7. Testing was done on Windows 7 x86 system.