Download, Convert And Stream Videos From Multiple Sites With VDownloader
There are many browser extensions and applications that allow downloading videos from online video streaming sites in multiple formats. However, these applications or extensions are normally unable to deliver a large array of re-coding options. VDownloader is a robust desktop application that allows downloading videos from Vimeo, Veoh, DailyMotion, Blip.tv, and more, in numerous formats. VDownloader has a free and paid version. The free version supports downloading videos in AVI, DVD, VCD as well as formats suited for iPad, iPhone, PSP, etc.
To download a video, launch VDownloader and copy the URL from a supported video streaming website. This will automatically add the URL to VDownloader. Simply select a format to download the video in and click on the Download button.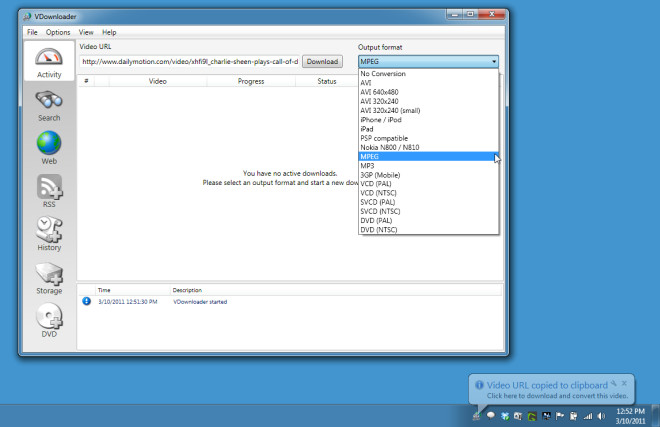 You will be prompted to select a directory for the downloaded video, after which the downloading process will begin. VDownloader supports many codecs, such as, DVD/VCD (PAL, NTSC), MPEG, MP3, Nokia (N800/810), iPhone, iPad, iPod, AVI, etc.
You can also instantly search and download videos from Yahoo Videos, DailyMotion and many more, from within VDownloader.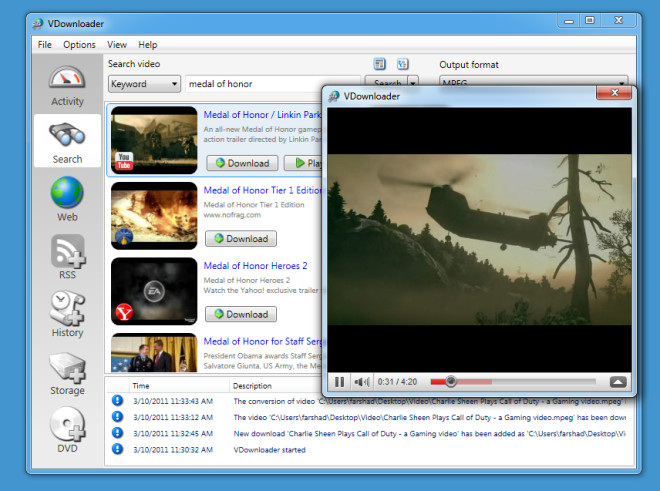 The Web tab can be used to access a number of websites from within VDownloader including Facebook, Blip.tv, Vimeo, Veoh, etc. This tab provides browser functionality for accessing many of the widely used websites.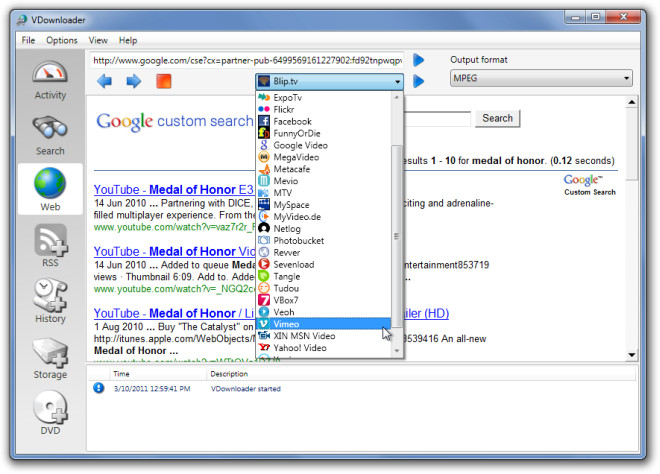 VDownloader is a comprehensive and feature rich video downloader with excellent re-coding and downloading option. The paid version also provides backup storage, RSS support and many additional options.
It works on Windows XP, Windows Vista and Windows 7.