Download Daily Stock Share Price Data From Yahoo! Finance
We usually don't cover topics like finance but with this recession most people have started watching the stock prices more attentively. Recently I came across a useful tool called AlQuant Simple Downloader that allows user to download stock price data to their computer quickly.
By default during installation it will create two folders, one for Stock Data and other for Portfolio. When you run the program for the first time, it will ask for your email address just to keep track of it. After that it will load up the main window where you can add the companies in your portfolios. Once done, hit Action > Download to download all stock price data of the companies in your portfolios.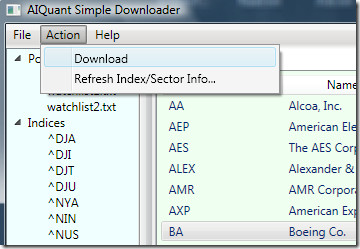 If you want to download all stocks, go to File > Configuration and enable it from there. You can also change the download location for both Portfolios and Stock Data.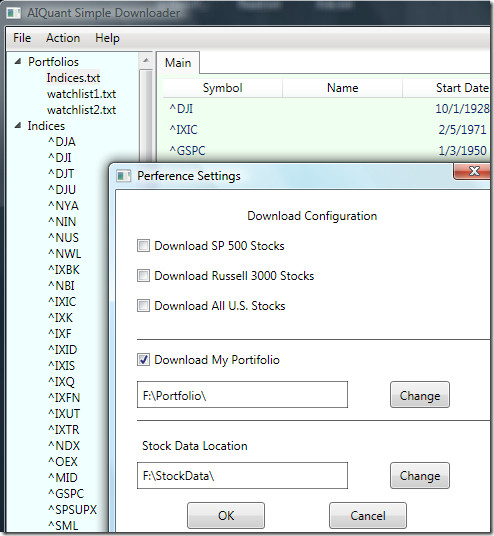 On the left sidebar you will find Portfolios, Indices, and Sectors. If you want to check out the stock prices of any sector, you will find them listed under Sectors. In the screenshot below you can see all Companies listed in Application Software(Technology) Section.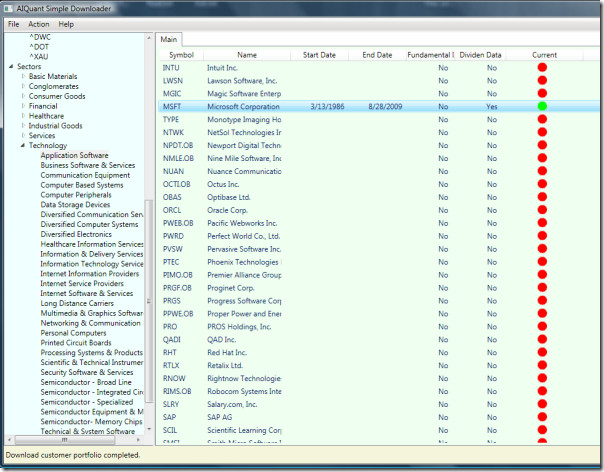 The Green and Red icons under Current shows the status of each stocks. When you download the stocks, it's icon will turn Green and if the data is not latest, then it will remain Red.
The prices are downloaded to the destinations you selected in Configuration. Right-click any company who's current status is green, select Open Containing Folder and you will find the Microsoft Excel files with all the latest data inside.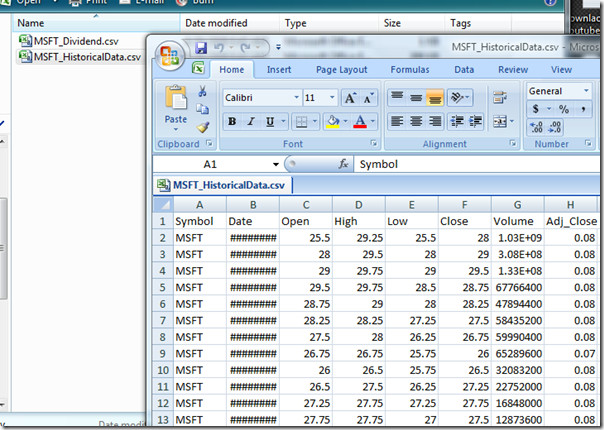 Overall it is quite a useful tool for those people who want to analyze different stocks while on the go. Since this app is still under development, you might find some new features in future releases.
Download AlQuant Simple Downloader
It works on Windows XP, Windows Server 2003/2008, Windows Vista, and Windows 7. Minimum .NET Framework 3.5 is required. Enjoy!