Download Popular Windows Apps From One Place With DDownloads
Sometimes it can be quite tedious to find the exact software you're looking for, especially if you can't seem to find the developer's page. There are many application repository websites out there, but some of them tend to bundle unwanted crapware with the actual application. If you're looking for an alternative solution, give DDownloads a shot. It's a Windows application downloader that aims to offer a better and more convenient way to download your favorite programs and utilities. This freeware provides direct download links for some of the most popular Windows applications of all types including web browsers, system optimization tools, drivers, security tools, codec packs, file managers, uninstallers, backup programs and many more.
Apart from its user-friendly interface, DDownloads also offers a few additional tidbits such as allowing you to download both installable & portable apps, and categorizing each type of software separately. And in addition, the overall applications list it supports is just massive.
If you encounter a "Component 'TABCTL32.ocx or one of its dependencies not correctly registered: a file is missing or invalid" error while launching the tool, simply open the 'First Aid' executable file, make sure the check box next to TABCTL32.OCX is enabled, and click 'Fix Runtime Errors' in the proceeding window. Furthermore, don't forget to run the tool with Administrative rights.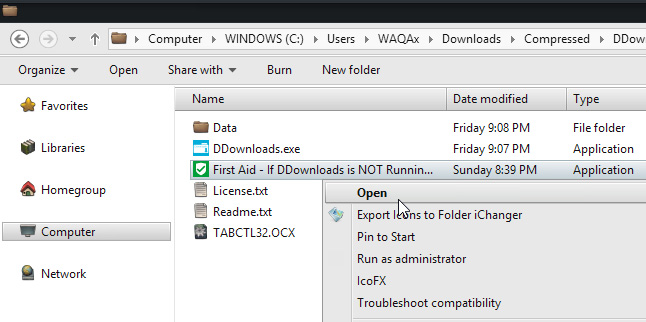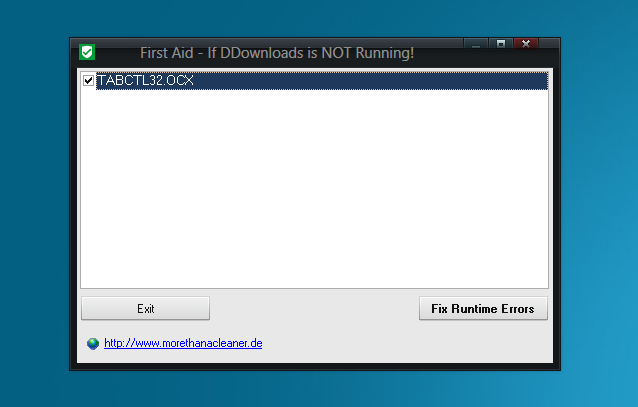 The home screen of the app packs a few buttons to let you navigate through its various sections, some of which are also listed in the left pane. The Home section provides access to portable, must-have and recommended apps, Windows Starter Kit, and some Slim and toolbar-free apps. If you're wondering what the slim apps section is all about, it contains some popular PC maintenance tools such as CCleaner, KCleaner, Glary Utilities etc. DDownloader also holds an integrated download manager that helps you manage the queue of currently downloading apps. A snapshot of installed applications can also be exported to the local drive for later use.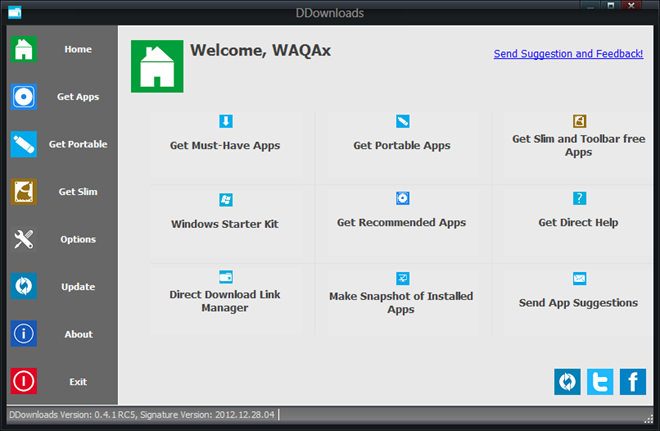 The 'Get Apps' section is where you can browse through the huge list of apps. It's good to see that you can use your own download manager as well, rather than relying on the browser or the built-in one. To download an application, first select its category and then choose the actual tool from the right pane. Having done that, click Direct Download from the top and that's all. You can also download portable and other apps in a similar fashion.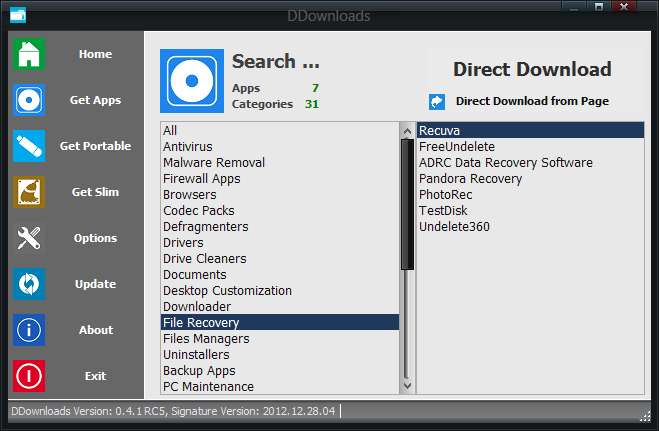 To update DDownloads to the latest version, you can refer to the Update section. This ensures that you get access to the latest list of apps. Lastly, you can make some application-specific changes under the Options section, which enables you to change the app's theme, choose to minimize the app to system tray, and toggle automatic update check upon boot.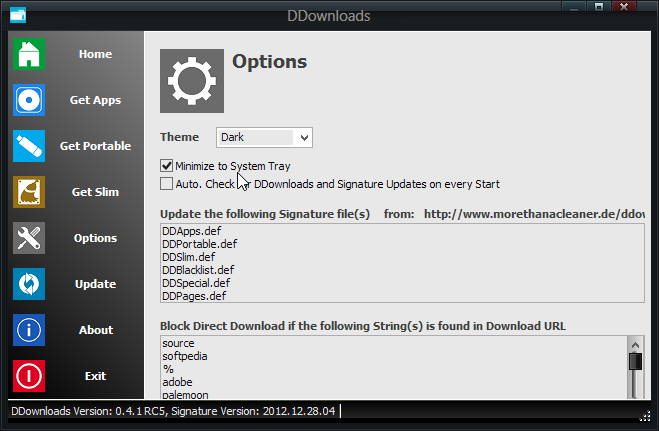 DDownloads is a portable application that works on Windows XP, Windows Vista, Windows 7 and Windows 8. Both 32-bit and 64-bit editions are supported.