Cute Screen Recorder Is Straightforward Screencast Tool
The importance of screencasting has risen significantly. Since the rapid influx of many complex application software and other utilities in mainstream market, developers and tutors have been inclined towards recording the step-by-step procedure of completing the task for helping their audience. We have reviewed two screencast tools before namely BBFlashBack Express and Free Screen To Video. Cute Screen Recorder is another screencast utility which brings ease-of-use and simplicity via it's snappy interface. It facilitates user to start off with recording either in full screen mode or capture part of screen along with providing other necessary audio recording options.
The interface is quite self-explanatory as it defines the steps you need to take for recording. Under Screen region, you have multiple options for capturing screen such as; Full Screen, Center (focus will remain on center of screen), and Customize. On choosing Customize option, you can either enter screen dimensions manually or specify the region of screen.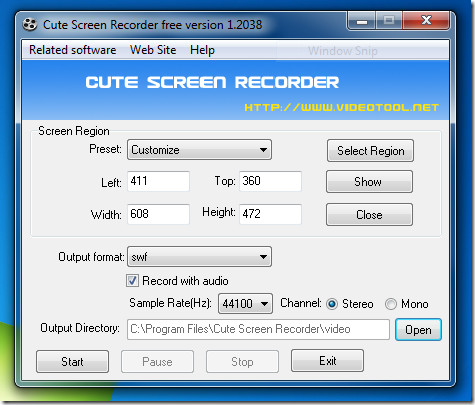 Select Region option will let you draw a box over the specific application window. Once screen area is specified, click Show to let is create a box around specified area, so you can view the focused area at all times while recording.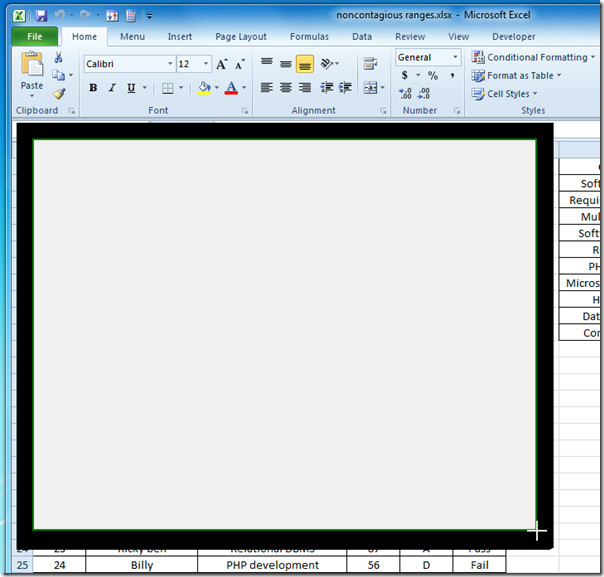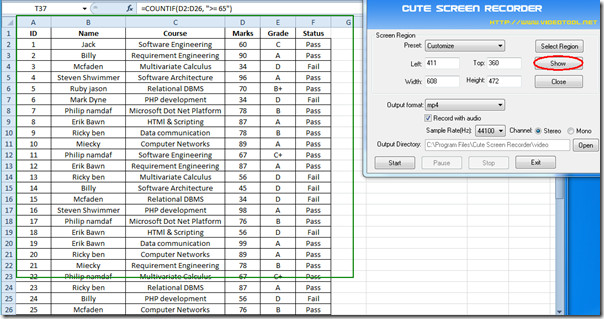 Under Output format, specify the video format. It supports recording in; SWF, MP4, WMV, and FLV. You can also enable audio recording by enabling Record with audio option. This will enable you to overlay audio narration over steps you will be carrying out. Audio quality can be controlled from Sample Rate options which includes; 44100, 2250, etc. Once all the settings are configured as required, specify the output folder and click Start to begin recording.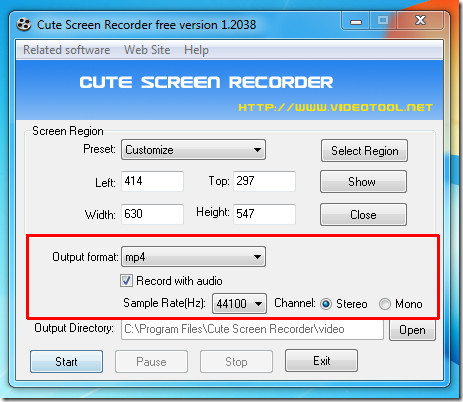 Overall, Cute Screen Recorder is quite easier to use than most commercially available screencast tools. All settings can be tweaked from the main interface and is totally customizable.
It runs on Windows XP, Windows Vista, and Windows 7. Testing was done on system running Windows 7 32-bit OS.