Download TED Videos With TED Grabber
TEDGrabber is a brilliant opensource application that generates link to every TED video which can then be downloaded easily. Once all video links are generated, you can export the list and use them to download video with any Download Manager.
The first step is to click Update TED Links from File Menu. Once all links have been generated, you have the choice to export both All Links and New Links as a text file, which are saved in the same directory where the app is residing.
Now add these direct download links to any Download Manager (I used Orbit) to download videos in mp4 format. Even though, the video is of normal quality, the audio is very clear.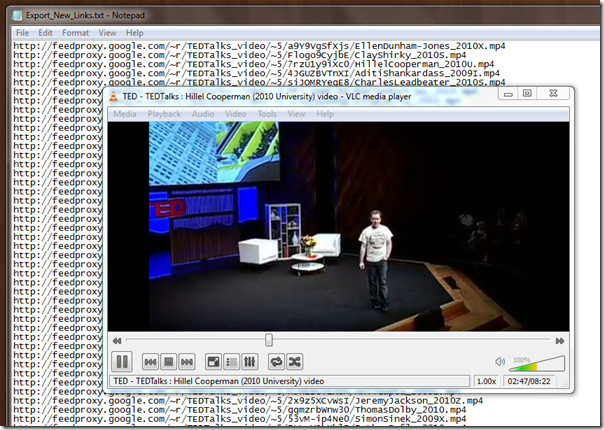 The application itself is not a downloader, it simply generates the links which allows one to download videos easily.
Being a portable tool it works on all versions of Windows, including the latest Windows 7.