DraftSight Is Free Computer Aided Design (CAD) Simulation Software
Computer Aided Design (CAD) plays an important part in designing and constructing simple and complex electronic systems and machinery. It lets you design and simulate how a machine would work or how something would look, aiding manufacturers, architects, and engineers alike. For example, an engineer may use a CAD software for simulating and creating documentation for a project, in order to create, analyze and check a design (for faults). DraftSight is a 2D CAD software for Windows, Mac and Linux based operating systems which provides excellent tools for creating computer aided designs.
The drawing toolbar has lots of shape tools for you to use off the bat. Projects can be created in layers which enhances the user experience for creating more robust models. With DraftSight you can create accurate photo simulations that are often required in the preparation of impact reports, in which computer-aided designs (of certain buildings) are merged into photographs of existing environment to represent what that locale will be like with the added changes. Similarly, complex models for machine and architecture designs can be created with utmost ease.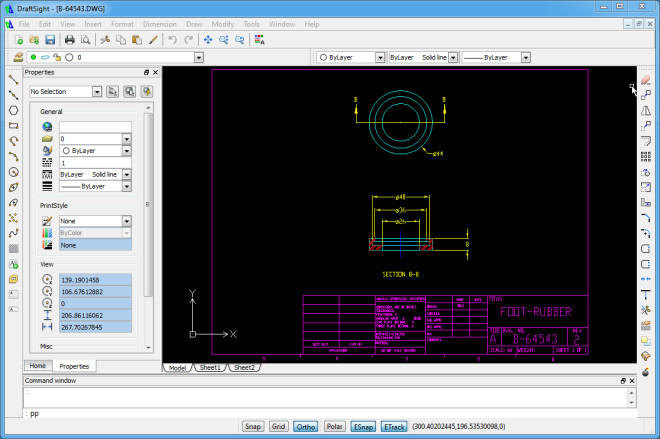 Advanced features can be configured from the Tools menu. These include, file default file saving location settings, drafting style configuration, font and other generic display options. For example, you can set font style, line parameters (for drawing), base angle, etc to suite your drawing needs.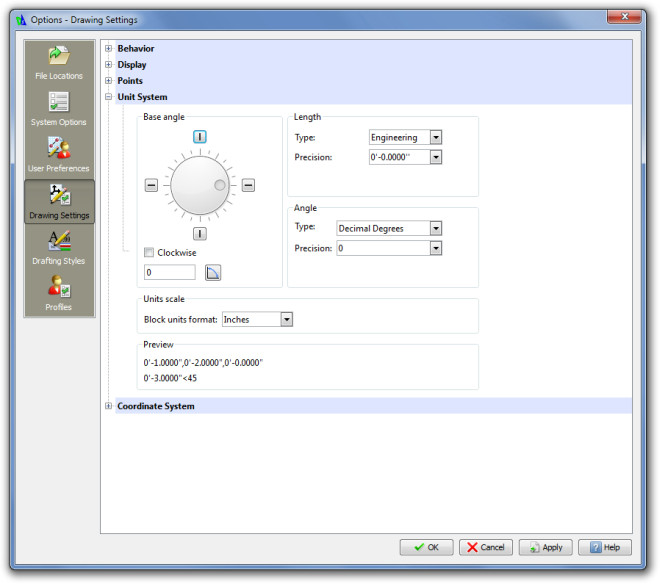 DraftSight provides the option to save and import designs in standard drawing formats, which includes, dwg, dxf and dwt formats. For more information regarding the use of this application, watch the video below.
It works on Windows XP, Windows Vista, Windows 7, Mac and Linux based operating systems (Mac and Linux version are in beta stage).