Cloudfogger: Drag & Drop Files To Auto-Encrypt & Upload To Dropbox, SkyDrive, Google Drive & More
Cloud services, such as SkyDrive, Dropbox, Box.net and SugarSync, are a great way to store and access important data across all the configured systems without having to manually move the files around. With multiple devices like PC's, tablets and even mobile phones becoming capable of creating and opening a large number of file formats, it is a tedious task to manually copy each file to every required device. This is where cloud services come in. The number of cloud services have increased a lot in the last few years, and with each new service, users get a considerable amount of cloud storage to store more and more data online. Even though the cloud-based services for syncing data provide you with a convenient way to access your data across all the configured devices, there is always the issue of security. We have found a service named Cloudfogger, that simplifies the two step process of manually encrypting and then uploading the files into one single step. Update: Now has an Android client and supports Google Drive.
Some time ago, there was an incident involving Dropbox, where random people were able to log in to anyone's account, which, justifiably, resulted in a lot of users losing their trust in Dropbox's security. From that moment on, people started to manually encrypt their files before uploading them to the cloud storage. Using Cloudfogger, you only have to drag and drop the files in the specified folder and they will be automatically encrypted and uploaded to your Dropbox account.
It must be noted that Cloudfogger is not Dropbox specific, and it supports several cloud services, including the aforementioned Dropbox, Box.net, Skydrive, and various others. We, however, tested it with Dropbox for the sake of this review.
During installation, the application requires you to create an account. You will be provided an automatically generated Cloudfogger ID  that will be used to encrypt and decrypt your files. Just enter a safe password and click Next.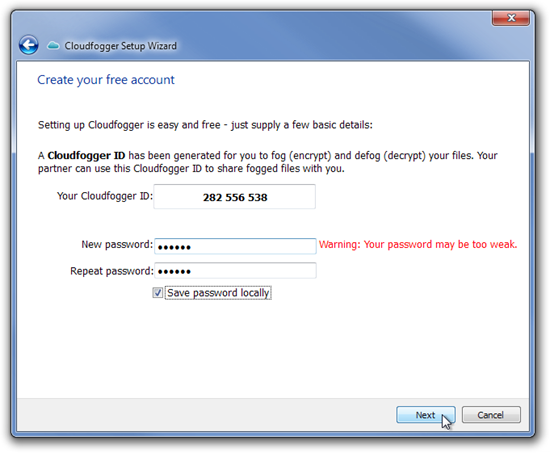 If you already have Dropbox configured on your PC, it will automatically put the Cloudfogger folder inside the Dropbox folder; otherwise, you can specify the folder from the Drive tab in Cloudfogger Preferences.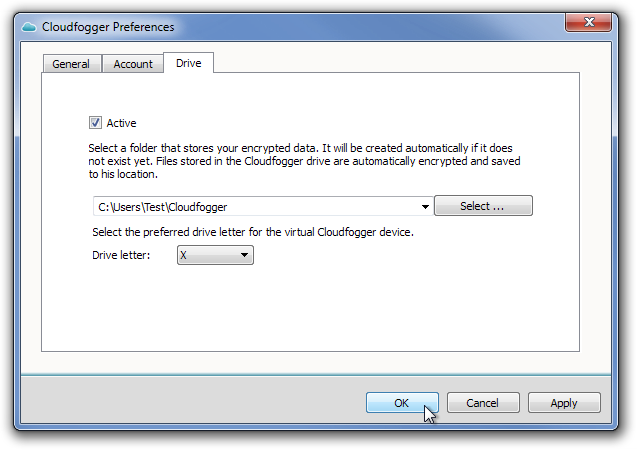 Once the folder is specified, a new drive will be created with the specified Drive letter under Devices with Removable Storage head in Windows Explorer.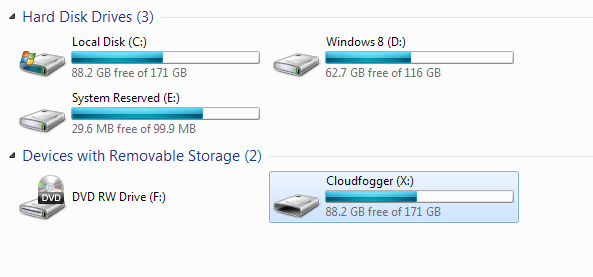 To add files to the Cloudfogger folder, just drag and drop them directly into the new drive and they will be automatically encrypted. When you are done copying the files, right-click the system tray icon of Cloudfogger and select Lock to lock the files.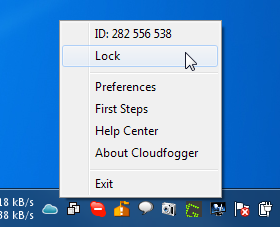 Once the files are uploaded to your online cloud storage, you will not be able to access them without using Cloudfogger File Encryption.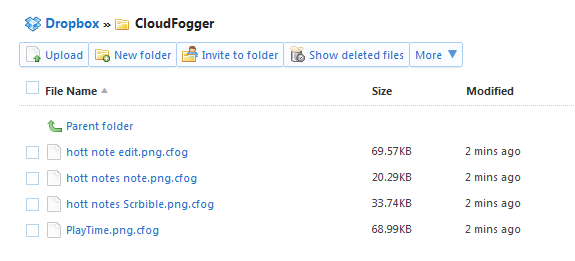 When locked, you are not allowed to open or even copy the files to other locations without putting in the password. The application works on all 32.-bit and 64-bit versions of Windows XP, Windows Vista, Windows 7 and Windows 8.