Easily Navigate The All Apps List In The Windows 10 Start Menu
The Start menu in Windows 10 has an alphabetically organized list of all the apps you've installed on your system. It's currently capped to showing just 500 entries but even with a much smaller number of apps appearing in the All Apps list, you end up scrolling to get to the app you want. It's organized but it's far easier to use the search bar to launch an app instead of scrolling this list. If you prefer the All Apps list but without all the scrolling, Windows 10 has a built-in way to make it easier to use. Here's how.
Open the Start menu and click on All Apps. You will always be greeted with the apps list as shown in the screenshot below.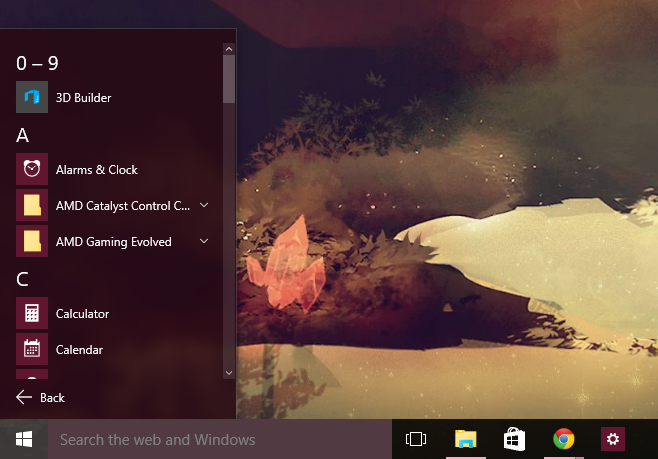 Assuming your app's name doesn't start with the first few letters of the alphabet and you aren't up for the scrolling part, what you can do is simply click the Letter A in the list.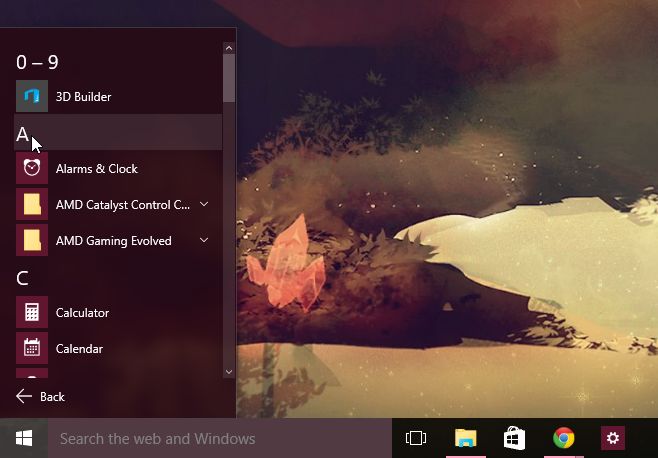 And you will get this;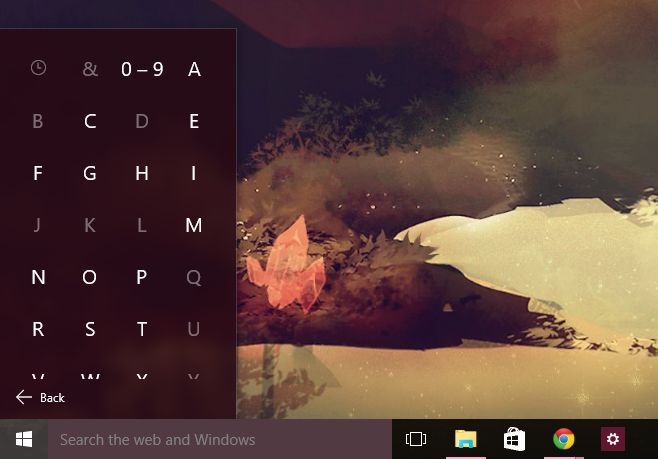 It's like a dial pad that you can use to quickly jump to the letter your app's name begins with. If you look closely, you can see that some letters appear brighter than others. The ones that are dulled out, like the J, K, L, and Q in the above screenshot indicate that there are no apps to show for that letter. The ones that are brighter and lit up all have apps listed under them.
You can also see that even this screen requires a bit of scrolling to see the last five letters but that's because we've set the Start menu to be super slim and super short. You can click and drag the menu upward to make it slightly taller and the entire letter pad will appear in full without you needing to scroll.