Easy Way To Close Explorer Windows On Netbooks
Here is a little portable tool that can come in handy for netbook users especially. Explorer Folder Window Closer has one purpose; let the user choose which open explorer windows to close with one click. This would be really useful when you are working with several open explorer windows, and netbooks can really benefit from it due to their smaller screen sizes, which makes manual management cumbersome and frustrating. The interface of this tool is really simply. Launch the exe and you get a window listing all the open explorer instances. Check the ones that you want to close and click 'Close Checked' and the software will kill all those windows for you.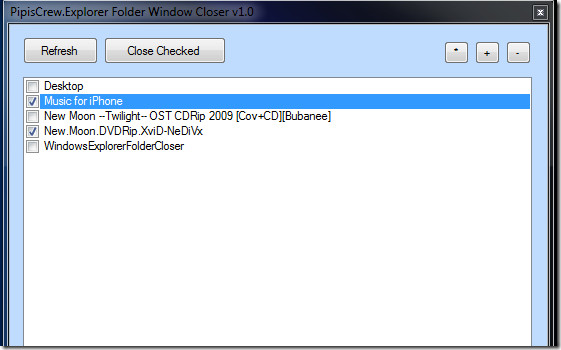 A few other controls are also offered. Clicking the asterisk (*) button will toggle between selecting and deselecting your current selections. The plus button will select all, while minus will deselect all. Refresh will add or subtract any windows to the view that have been opened or closed after the utility has been launched.
While this portable tool can be particularly useful with Windows XP, where window grouping has been in place, it also serves well in Windows 7 32-bit OS.
Download Explorer Folder Window Closer