Easy Way To Convert DVD And Blu-ray To MKV Format
Previously, we covered a guide on BluRip, an open source Blu-ray to .mkv converter. Thanks to our reader, ericcov, who pointed this out, we today have a much easier and efficient solution for converting not only Blu-rays but also DVDs to .mkv files. Presenting to you MakeMKV, which offers not only DVD/Blu-ray disc conversion to .mkv, but also can convert any such files present on your hard drive.
The program interface presents a simple interface, listing your optical drive and info related to it, as well as the label and protection applied on the inserted disc.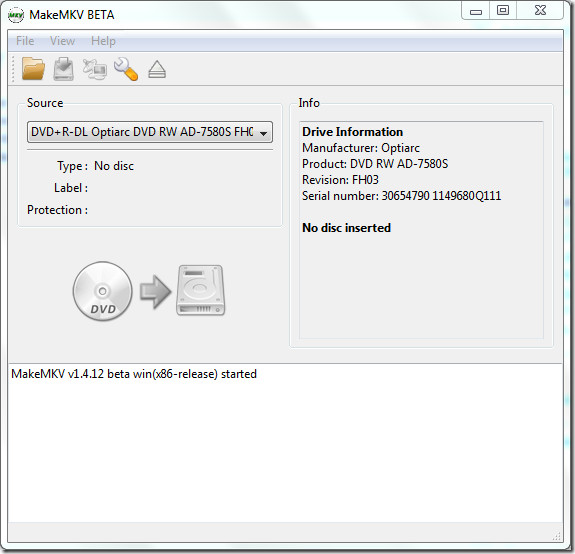 Operating is simple. Load the disc and click the DVD icon, select the chapters you want to include, specify the output name and location and click Create MKV. The software will make the specified MKV file quick and easy.
You may also access Preferences from the View menu.
The software is capable of reading Blu-ray discs with the latest versions of AACS and BD+ protection, and preserves all video and audio tracks, including HD audio. The conversion is fast and dependent only on the drive speed. It also keeps intact all the meta-information present on the disc.
MakeMKV works on Windows (all versions, 32-bit and 64-bit both), Linux and Mac OSX. The software is in Beta at the time of writing.