Echo Comics Is A Windows 8 Comic Reader With SkyDrive Support
Even though comics are mostly a bunch of JPG images combined together in an archive, a dedicated comic app provides a better comic reading experience than a just a normal image viewer. CBZ and CBR are the two of the most famous formats for comics and there are numerous comic reading apps available that support these formats, providing you with special options such as bookmarking the place where you left reading the comic, offering multiple-page views, managing your comics library, and creating separate lists for your favorite comics. Previously, we have covered some good comic apps for both Windows 7 and Windows 8 (Modern UI) including the open-source MComix and ComiXology's Modern UI comic reader. Tablets are great for reading comics and books, and Windows Store has been getting some very good comic readers by various developers. Today, we bring to your another comic reading app for Windows 8/RT called Echo Comics that lets you access CBZ and CBR comics stored in both your local drive and your SkyDrive account.
The app will automatically load your comics from a selected folder and add them to the main interface, allowing you to quickly open them in the app anytime. The app's home screen houses its two sections named Favorites and Collection, which are both empty when you run the app for the first time. You can use the 'Add from SkyDrive' and 'Add from Local Folder' buttons in the Collection section to start adding your comics to the app.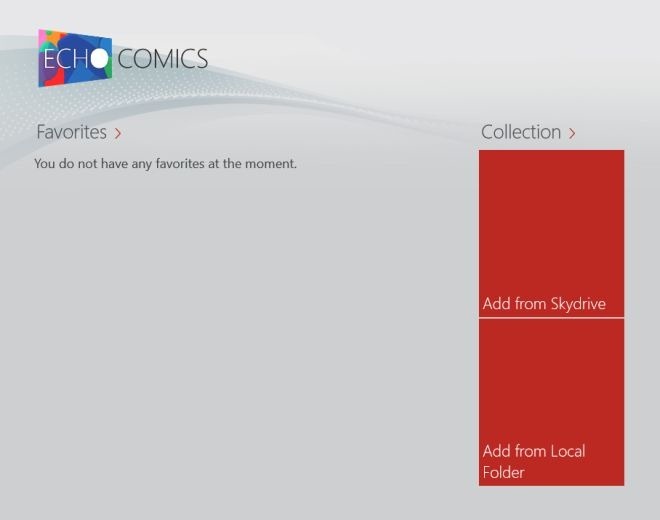 As mentioned above, both local drive and SkyDrive storage can be used to add files to the app. Just select the appropriate storage type, navigate to the folder containing all your comics and hit the OK button.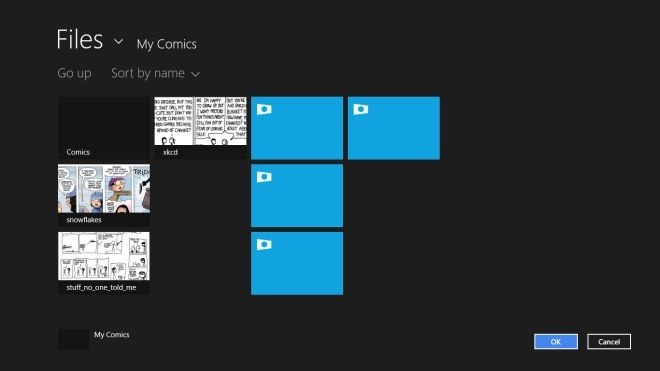 The app will automatically detect all the CBZ and CBR archives found in that directory, and display them in the form of a list. Tap once on each item to add it to the main interface.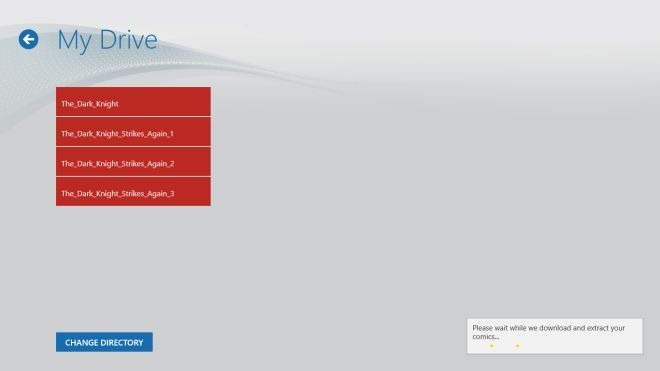 Once added, you will be able to see them under the Collection section, from where you can open them with just a tap.
When you select a comic, you have the option to start reading it, add it to favorites or delete it from the main interface. While reading, you can bring up the app bar to reveal the back button at the top left and a slider at the bottom for quick navigation through the comic.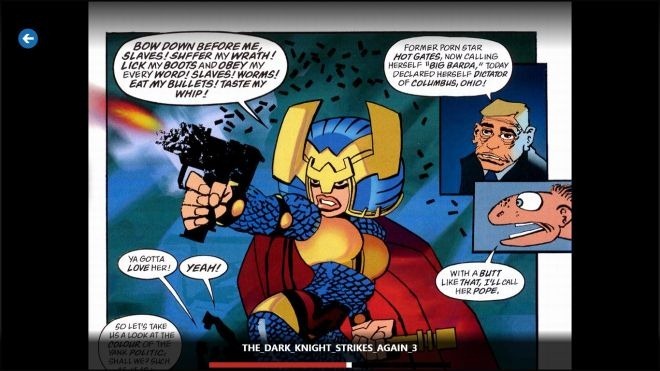 Despite lacking some handy features like multiple-page views and page previews for quick navigation, Echo Comic works great as a casual comic reader, and its simplicity as well as SkyDrive support makes it a must-have if you're looking for a minimalistic comic reader with no bells-and-whistles. The app works on Windows RT and both 32-bit and 64-bit versions of Windows 8.
Get Echo Comic from Windows Store