Edit & Stylize Images The Easy Way With Photo Studio For Windows 8
A very important aspect of image editing is the tool that you're using for the job. For instance, Photoshop is one of the most famous image editing software out there, but it also has a high learning curve. If you aren't already familiar with its interface, using it to perform even the simplest editing operations can prove to be quite difficult. However, touching up photos or images to make them look better for your favorite social network does not require mastering advanced tools. Also, most of these tools aren't available on both desktop and mobile platforms. This is why apps like Photo Studio exist. This free Windows 8 and RT app provides you with basic image editing options, adjustments, Instagram-like filters and frames to make your photos share-ready. More details after the break.
To get the app, open Windows Store, search for "photo studio" and press Enter. From the search results, select the tile named "Photo Studio FREE" to install the app from its Windows Store page.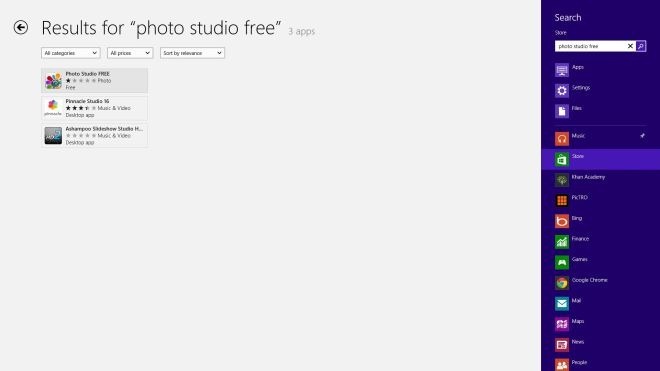 The app's welcome screen lets you browse for locally saved images, open the recently edited ones, or take new pictures with your webcam (or your Windows 8 tablet's camera). When you choose the webcam option for the first time, Windows will ask you whether you want to allow the app to access it.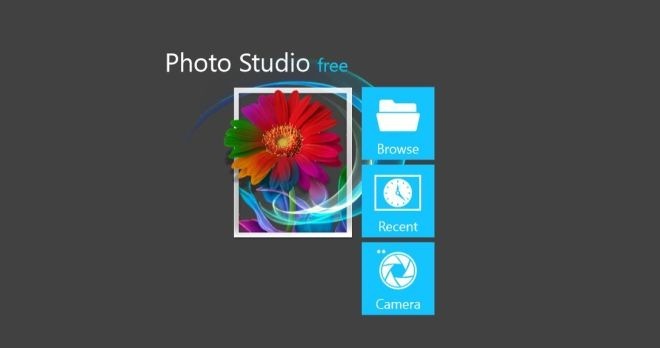 Once you're done importing or capturing an image, the app takes you to its editor. Along the bottom of the editing screen, you'll find Filters, Frames, Effects, and image tweaks with Rotate, Crop, Brightness, Contrast, Saturation, Color and Resize options.
The thing I liked about Photo Studio is that when you select the Filters option, all the filters will be displayed with a preview of the image you're working on. This saves you from the hassle of applying each filter to view its result.
Filters and Effects can be applied one over another to produce unique results.  if you don't like what a particular filter did to your photo, you can always revert the change by hitting the Undo History button in the bottom right corner.
Other than the Filters, Frames, and Effects, you can manually perform image correction by adjusting the Color (RGB) levels, Brightness, Contrast, Saturation and Hue of the image.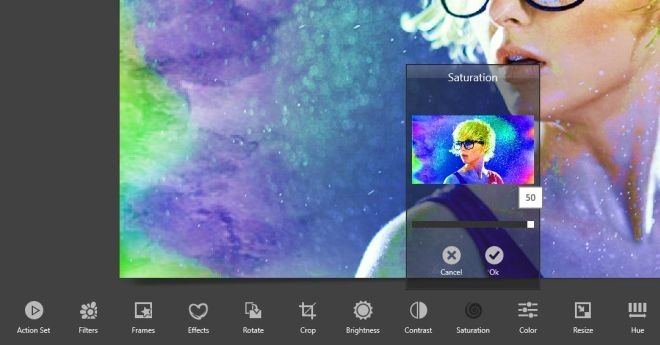 When finished, tap the Save button at the top. You can also resize the image to different resolution presets depending on your requirement.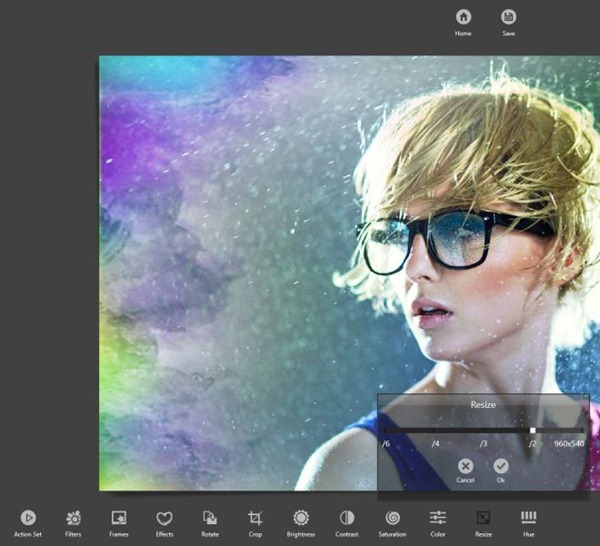 Photo Studio works on both 32-bit and 64-bit versions of Windows 8.
Get Photo Studio FREE from the Windows Store