Edit Subtitles In Real Time Using Timeline And Visual Controls
For any movie lover, subtitles play a significant role, not because they help understand the movie better, but because they bring an entirely new dimension to a movie viewing experience. Those who are involved in creation of subtitles will find Kijio Subtitle Editor (formally named SubMaster) really helpful. This free subtitle editing tool allows you to not only create your own subtitles, but also edit existing ones. You can remove de-synchronization of subtitles, change the text, translate, and much more.
Unlike conventional software, instead of relying on text boxes, Kijio uses full visual control of subtitles on a timeline, in which the you can play the movie while editing/adding the subtitle track, ensuring that no frame would be out of place. Just a few clicks and you're good to go.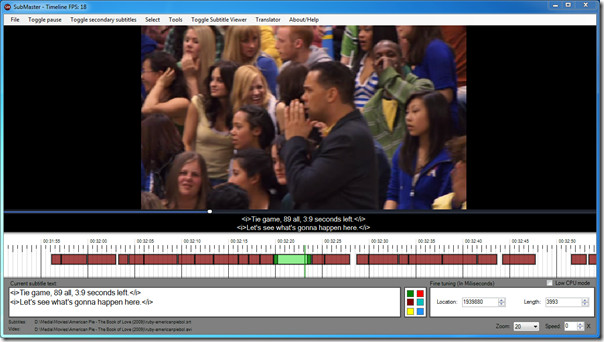 Kijio also lets you change the FPS of subtitles visually, with no need to know the frame-rate of the movie itself. You may also edit the offset for the entire subtitle track by selecting the titles and moving them on the timeline. The timeline view in turn works with milliseconds, allowing the finest level of control over subtitle/movie sync.
The software also comes with a built-in translator, allowing translation of tracks in over 56 languages. This process is however time consuming, since the translation occurs over a network and requires internet connectivity.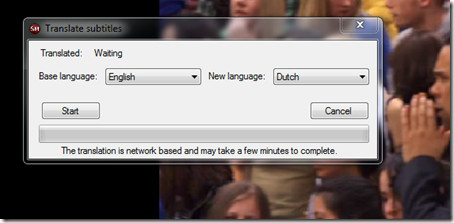 Kijio uses VLC libraries to play video files, hence eliminating the need for any external codecs. Also, you may right-click any subtitle to bring up the context menu, which will let you change the font color, delete the subtitle block, revert to original colors and lock the subtitle in its place.
We tested Kijio on Windows 7 32-bit OS. It will work with almost all versions of Windows; however, it would need .NET Framework 2.0 to be installed for versions older than Windows XP SP3. This tool is also portable, hence requiring no installation.