Embed HTML5 And CSS3 Elements Directly With BlueGriffon WYSIWYG Editor
Since web standards are evolving continuously with new formats and languages, web development IDEs must have an ability to conform with these latest standards in terms of new language & syntax support, newly applied constraints, and all the newly created formats and web elements. BlueGriffon is a simple WYSIWYG editor which covers the aspects of latest web standards, including HTML5 and CSS3. The application is powered by open source rendering engine of latest Firefox 4 – Gecko, enabling users to deal with web application API and XUL-based interfaces in a better way.
It offers a neat interface to let both novice and professional web developers build and manage web content with all the latest web standards-specific tools and features without much effort involved. Take HTML5 for an instance, which supports direct video embedding. With BlueGriffon, you wont need to get a hang of syntaxes to begin with, it allows you to directly embed both HTML5 elements video and audio.
The interface is designed keeping all types of users in mind. The main screen shows a simple WYSIWYG editor with margin controls right above it to set the overall size of the page. Unlike traditional way of designing a web page which includes defining classes in CSS followed by calling them in HTML, it allows on the fly web page creation with all the essential tools, which you wish to insert in web page, are listed on the toolbar.
Be it CSS class you want to define, an ID or need to tweak with HTML elements attributes in CSS file, it lets you perform both basic and advance operations without much hassle involved. Source code of the page you're designing can be seen by clicking Source button. You can bring up CSS style properties pane besides main editor to view the changes being made.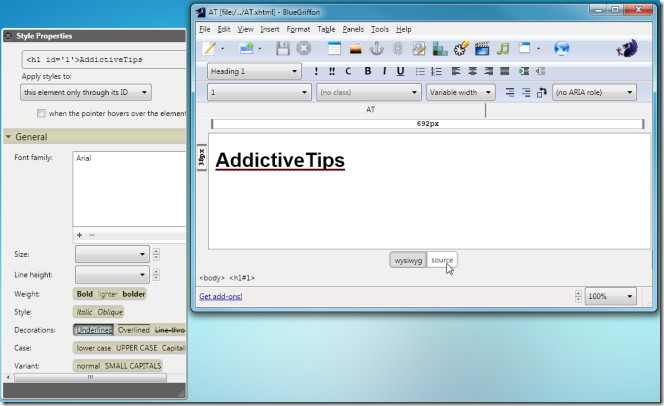 On the toolbar, you have options to quickly open an existing page, embed image, video and audio into current page, insert a user-entry form and table, and set CSS styles. By default, it comes without browser integration, nevertheless, you can click globe-imaged button to select your favorite browser as a live viewer.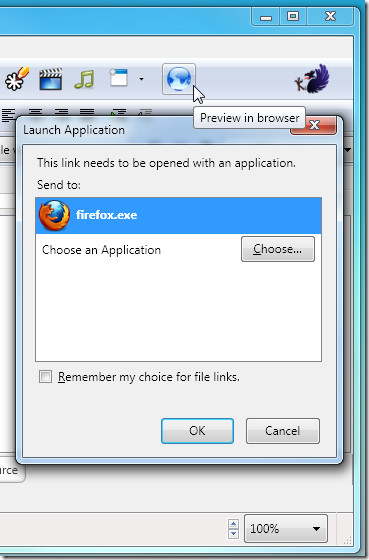 Along with CSS property pane, it also offers DOM explorer to do anatomy of current page elements. To show DOM explorer, from Panels, select DOM to view the page elements with attributes and inline styles.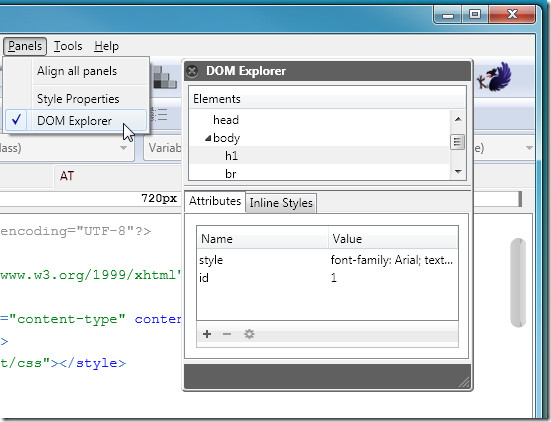 We have tried to touch most salient features of BlueGriffon. Check out the product page for complete feature list. It works with Windows XP/Vista/7.