Enable HTML 5 Video Tag In Internet Explorer
The latest version of both Firefox and Chrome now support HTML 5 video tags, Microsoft however is reluctant to move to HTML 5. IE user Chistian Adam has released the latest version of Xiph.org Ogg Codecs that adds basic HTML 5 video tag support to Internet Explorer.
It is just a technical preview since it only supports basic playback as for now, with no controls, interfaces, and seeking in this version. Nevertheless, it is a giant leap forward and shows that Internet Explorer could handle HTML 5 just fine if Microsoft actually tried to implement it officially.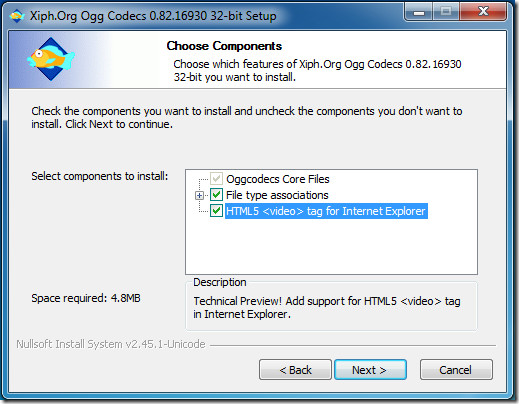 Note that you need to add xmlns="https://www.w3.org/1999/xhtml/video" attribute to enable <video> tag in Internet Explorer. Both 32-bit and 64-bit versions of the setup are available.
You can watch the screencast showing HTML 5 in action over at Chistian Adam's blog.