Encrypt Sensitive Files Before Syncing Them To Cloud Services
Cloud storage services have become an integrated part of our daily computer use for most of us. I can't quite recall sending large files using my decade old email account anymore when my Dropbox suffices for the job. It's both secure and easy to use, and has plenty of advantages over other options, for instance instant file synching across all connected platforms, no attachment size limitation that most email services are plagued with (until Google's recent integration of Drive with Gmail), and not to mention the free cloud space one gets for keeping our files accessible from anywhere in the world. However, for many, cloud storage raises the concern of security. Previously, we covered a Windows application called Cloudfogger that can encrypt any file before uploading it to the cloud. Today, we are bringing you yet another such utility called Secured Cloud Drive, which encrypts files using military-grade 256-bit AES encryption prior to sending them your selected cloud drive. It supports all major cloud services including Dropbox, SkyDrive, Google Drive and Bitcasa.
So how does it work? Secured Cloud Drive lets you synchronize a Shared Folder on your computer to an Exchange Folder on your cloud drive. Prior to synchronization, the files are encrypted with a 256-bit AES encryption layer, so no body but you have access to the files. The software is required to download and decrypt the files on another machine. Once installed, the application commences a configuration wizard that gets you acquainted with how the service works. You will just need to follow a few simple instructions to configure the aforementioned folders.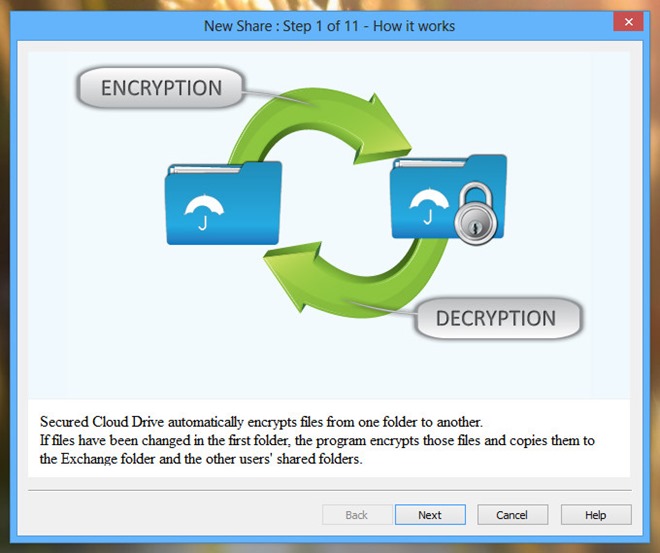 The Shared Folder can be placed anywhere on your machine. When prompted, click the Select Folder button, choose the directory that you want to share, and then click Next to proceed with the wizard.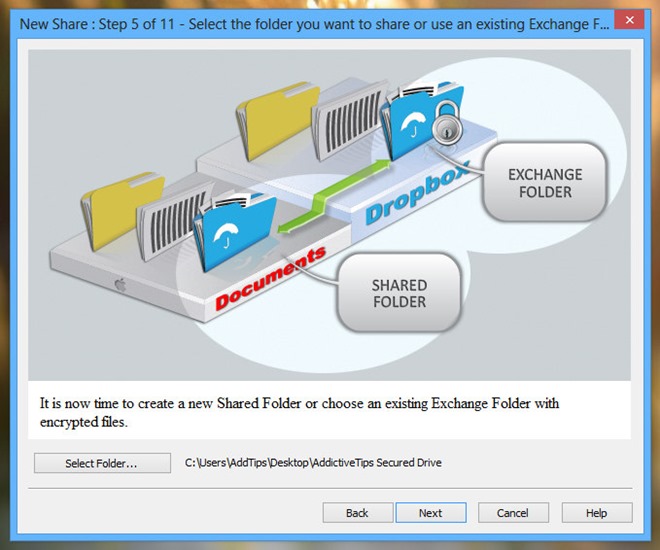 Likewise, in the sixth step, the application asks you to choose the Exchange Folder. This folder should be placed on your cloud drive. I used my Dropbox account during testing and everything worked like a charm, though you can use it with other cloud services as well.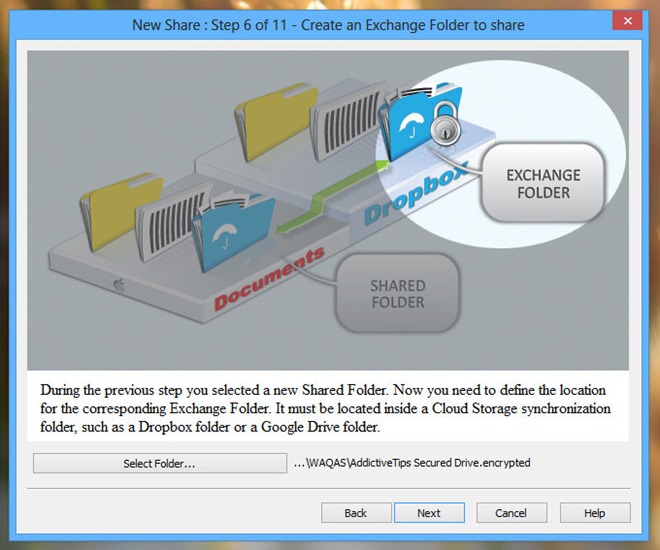 Next, you need to specify a password for the encrypted files. The application uses the same password when downloading files on another computer, so it's advisable to choose one that is easy for you to remember, yet difficult for others to guess.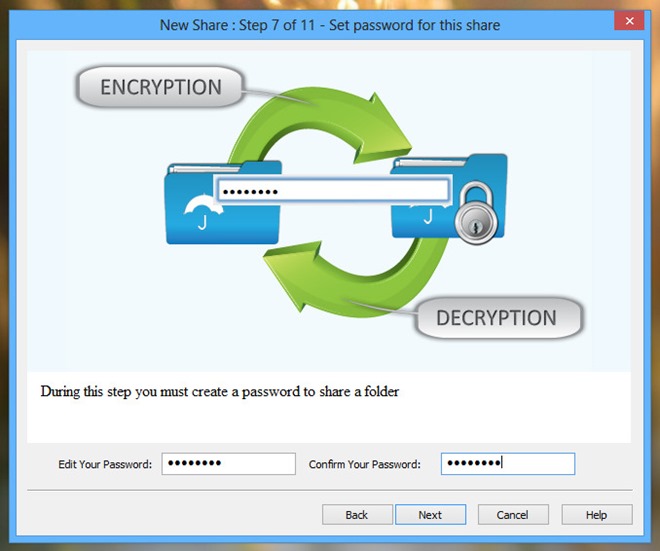 Secured Cloud Drive uses a license code for each shared folder. You get a single license for free, but additional licenses have to be purchased if you want to share more than a single folder. You can click 'Get More Licenses' to obtain the license code through email after filling up some required details. Upon receiving the licence code, enter it into the application and click Next to complete the configuration wizard.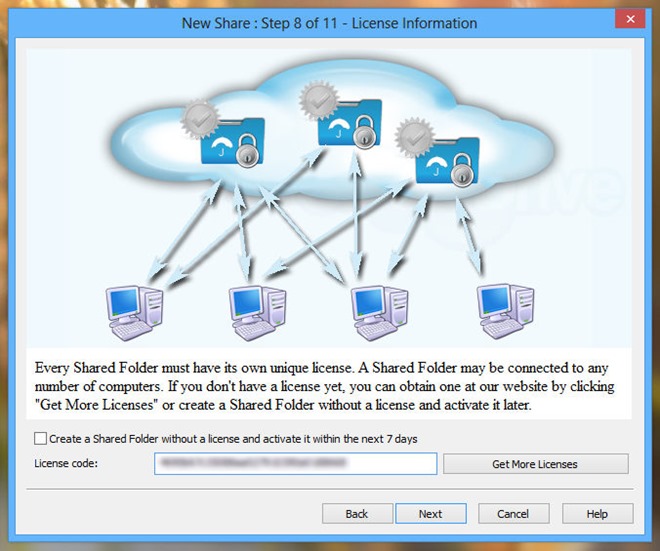 Now all you need to do is store files on the Shared folder, and they will be automatically encrypted and synced to the Exchange directory in a jiffy. The application creates a '(folder name).encrypted' directory on the cloud drive to which the encrypted files are actually moved. Only you can access the folder on the other computer by installing and similarly configuring Secured Cloud Drive on them,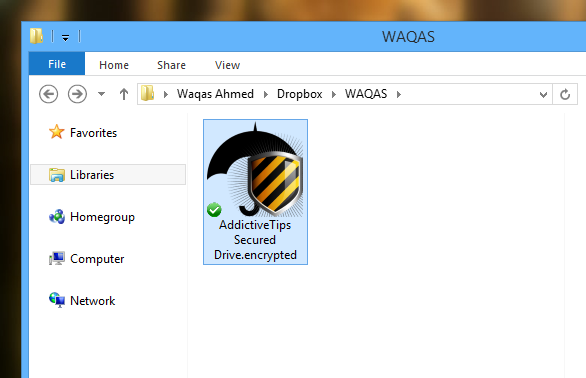 Additional folders can be shared via clicking 'New Share' from the application's right-click context menu in the system tray. You can also select further options such as access or change existing shared folders, change password, pause synchronization or exit the application.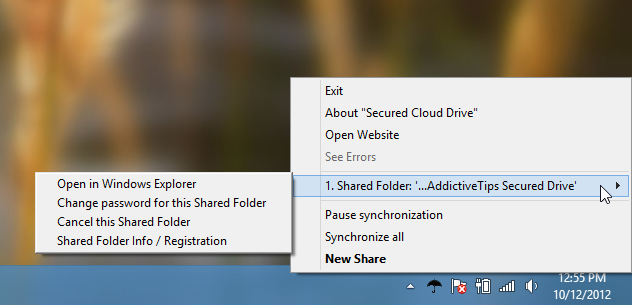 Secured Cloud Drive is an awesome application that keeps your files safe on the cloud in case they get into the hands of unintended recipients. It works on Windows XP, Windows Vista, Windows 7 and Windows 8.