Get An Enhanced Windows 'Open With' Menu With Better App Suggestions
When faced with a situation where the limitations of tools provided in Windows itself do not let us to perform something efficiently, a little bit of Googling can often help in finding a third-party solution. The right-click context menu of Windows Explorer offers the 'Open with…' option to let you open a file with a program of your choice. The 'Open with…' option is the default actions for files that don't have any association, but it can also be useful for files that can be opened with multiple apps that you have installed. Through the years, we haven't seen a lot of improvement in the 'Open with…' feature, and if you are not satisfied with the current options, check out OpenWith Enhanced. It is an application for Windows that replaces the native 'Open with…' dialog box of Windows with an enhanced version that offers more options.
After installation, the application automatically replaces the native 'Open with…' menu & dialog, and can be accessed through the default option in the context menu.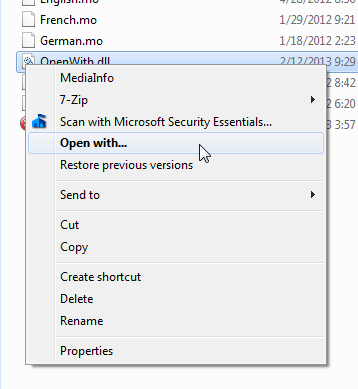 Instead of just providing you with an unorganized list of applications installed on your system, the new OpenWith (Ehnanced) dialog displays all the installed programs that can actually open the file in question, along with programs recommended by the app for opening the file that aren't currently installed. The recommended programs are listed at the top, while you can still access all other installed programs from the lower pane.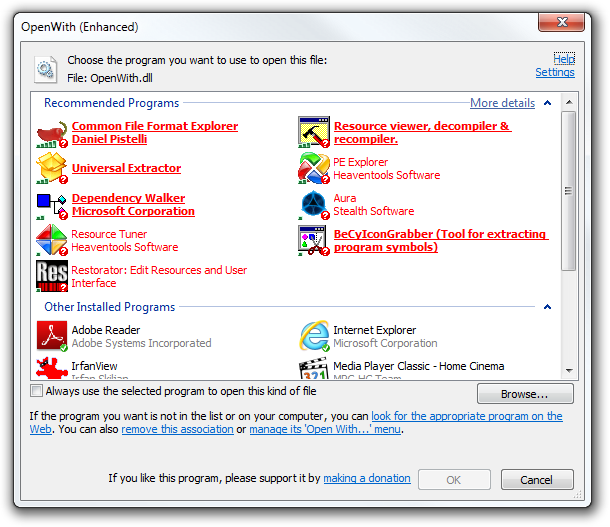 If the suggested application is not already installed on your system, the application lets you download it from the program's webpage, or browse its executable file if its already available on your computer.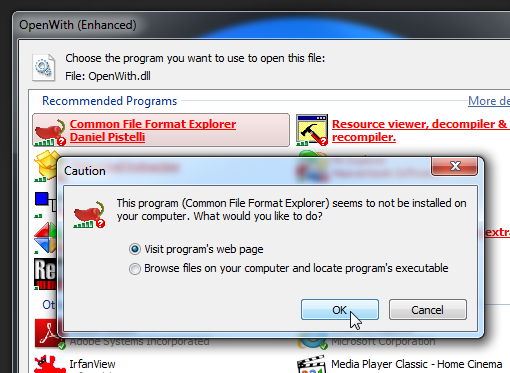 The options at the bottom allow you to search the internet for the appropriate program to open the selected file, remove the association of the file type with any application, and manage the list of programs available in the 'Open with…' context menu of the selected file type.
The Settings window accessible from the top-right allows you to configure the default behavior of OpenWith Enhanced, and change the default language for the application.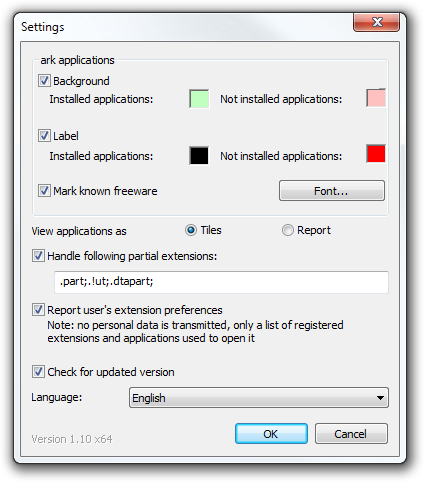 OpenWith Enhanced works on both 32-bit and 64-bit versions of Windows XP, Windows Vista, Windows 7 and Windows 8.