EssentialPIM – Free Portable Personal Information Manager/Organizer
Do you want to Schedule an event, make a to-do list, write some notes, or organize all contacts? PIMs, which stands for Personal Information Managers are programs designed to organize and manage all types of personal information, from tasks and notes to important contacts and emails.
EssentialPIM Portable is a free software for Windows that allows you to manage your personal information. It has five important features, Schedule, To Do, Notes, Contacts, and Mail. When you run it for the first time, you are taken to EPIM Today where you will find all information for a specific day.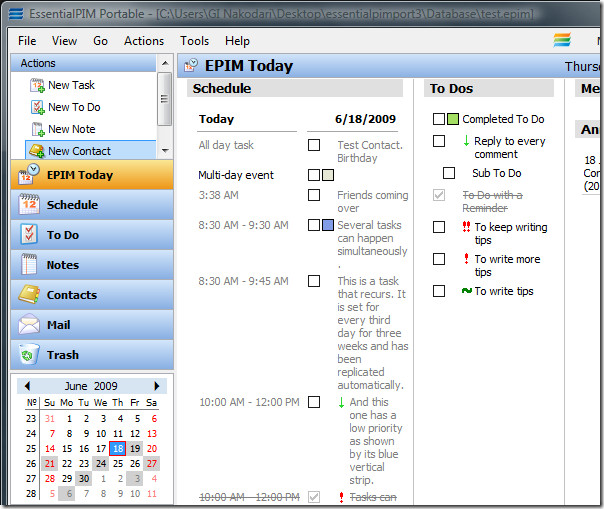 You can Schedule any task by day, time, week, or month. You can also set the duration for the scheduled task. Apart from it, it can handle several tasks simultaneously.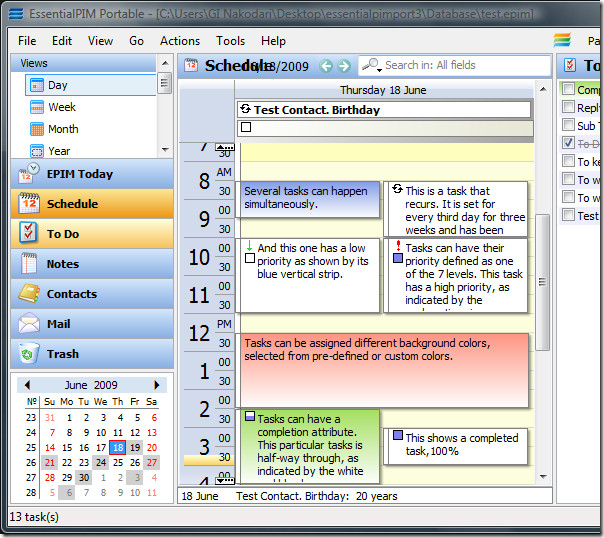 Managing to-do list is quite easy. Just add the task, set the priority and you are done. You can also choose how much percent the task is complete, when completed check the checkbox before it and the task will get strikethrough. There is also an option to add a task in a specific category.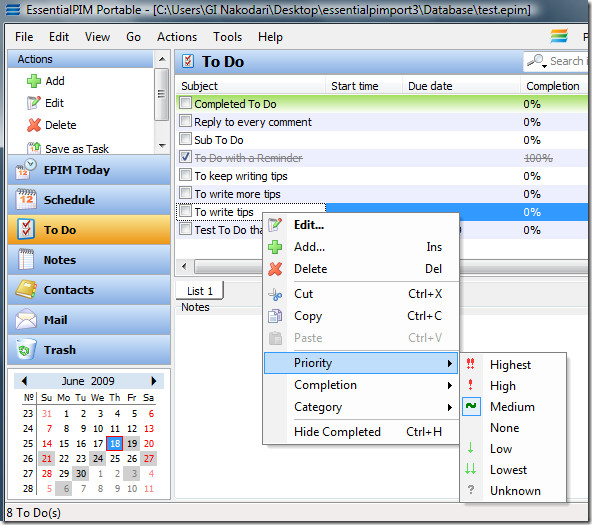 Notes is where you can write important information in details or your personal thoughts or opinions. The interface is quite similar to many 3rd party text editors, so it is not that difficult to use.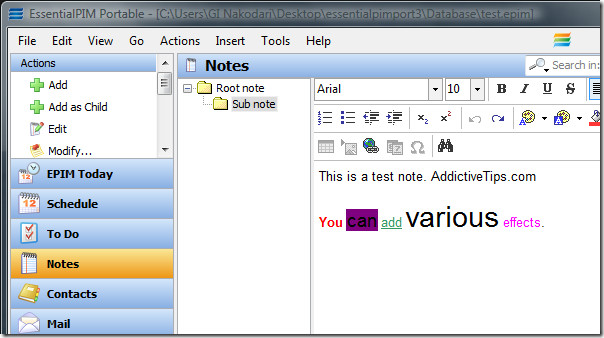 You can import/export Schedule, To Do list, Notes, Contacts, and Mail. There is also an option to import from Outlook and export to iPod and Outlook.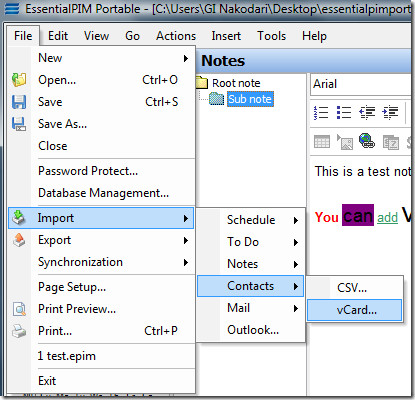 It has two versions, free and pro. The pro version costs some bucks but contains additional features such as Live Sync with both Palm Pre and Google Calendar, two ways synchronization with Outlook, multi-user access to database, filter categories, custom view, email tasks, and much more.
Download Free EssentialPIM Portable
It works on Windows XP, Windows Vista, and Windows 7. Enjoy!