Extract Undamaged Files From A Corrupt Zip Archive With Zip2Fix
When a compressed archive is corrupted, it is possible to recover some of the undamaged files. However, it can be hard to determine which files might be recoverable. Zip2Fix is a portable application which extracts undamaged files from a ZIP file when some of the files inside the archive are salvageable. It quickly processes a compressed archive and creates a separate zip folder containing the undamaged files. Zip2Fix can be used to recover undamaged files from ZIP and SFX Zip files. To get started, select a damaged archive and click Open.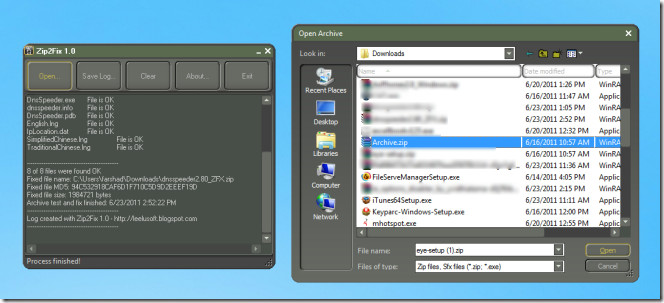 Within a few seconds, the file will be processed and the salvageable files will be extracted to a separate zip folder with "ZFX" added to its name.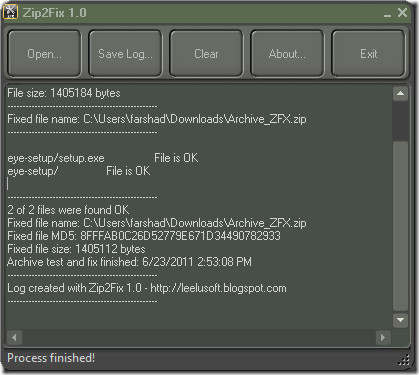 The ZFX folder will be located in the same system location as the source file. You can then extract the new file and utilize the undamaged files.
Zip2Fix works on Windows XP, Windows Vista and Windows 7.