ExtraSpy Employee Monitor: A Real-Time Employee Performance Monitoring Utility
ExtraSpy Employee Monitor is one powerful straight-forward application which is designed keeping the need of checking employees performance on daily basis in mind. Its name implies that it is a spying application which it can do easily without any sort of input needed from the employee's system, but the real usage can be observed when you need to keep tab on each & every action employee is performing on his/her system to create a general productivity report.
As far as stalking on employees' work is concerned , you can easily do it by viewing all the open application names right up front on the main interface. The installation package comes with two applications; one for server machine or main system and other for client or for employee's system. You'd require to install the server package on the main computer and configure client application on each employee's system to keep them under your scrutiny.
On launching main server application, it will prompt you to add employees system details, however you can let it do the search, it will instantly find all the systems connected over network and then you can add the system in its check list. Down the wire, if you would need to add more systems, you can easily do it from the main interface. At left side, you will see the main navigation pane, where Reports, Tasks and Settings window can be accessed. The Online window carries list of connected systems and bottom pane shows the current activity of selected remote system.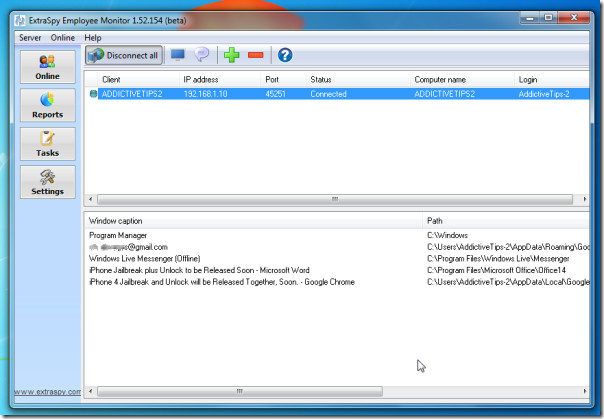 The important feature amongst others is sending messages to employees, which will be received as system alert on employee's system. Chatting can only be initiated by the main server application and users at the other end wont have any option to reply back. On the upper part of the window, click chat button to bring up chat window, enter the message and click OK to send a strong buzz.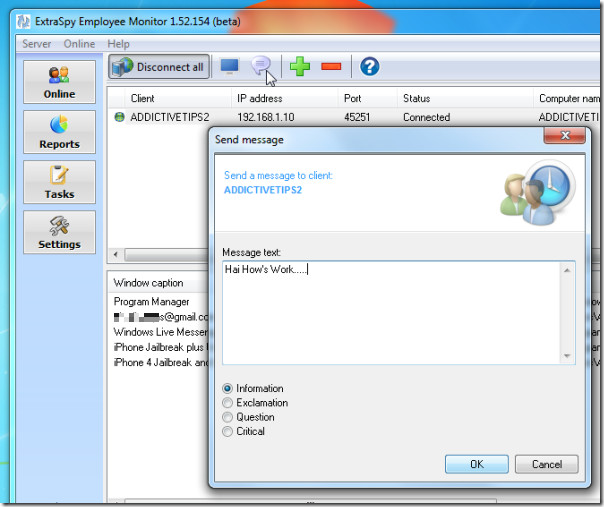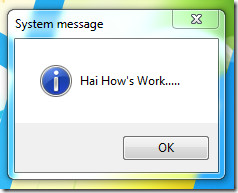 Report generation is also one handy feature, it brings up all statistical data and create a rich pie chart, which shows overall performance of an employee. You can also read the productivity by date/time-work scale. It lists down all the application being used or have used by the employee lately and show the time spent on each application. Report can be generated for the current date, yesterday, last week, last month or for any specified interval.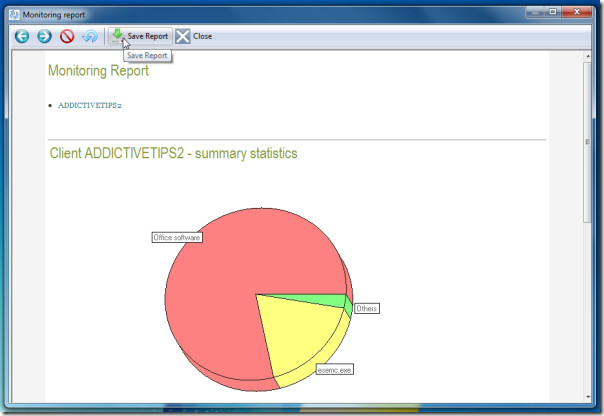 It also lets you take screenshots periodically, which also serves in keeping a check on the employee's actions and open applications. On the main interface, click on screenshot button to bring up its window where you can view and capture the screen. Under Tasks window, you can allocate tasks to the employees along with setting the date and different task-related actions.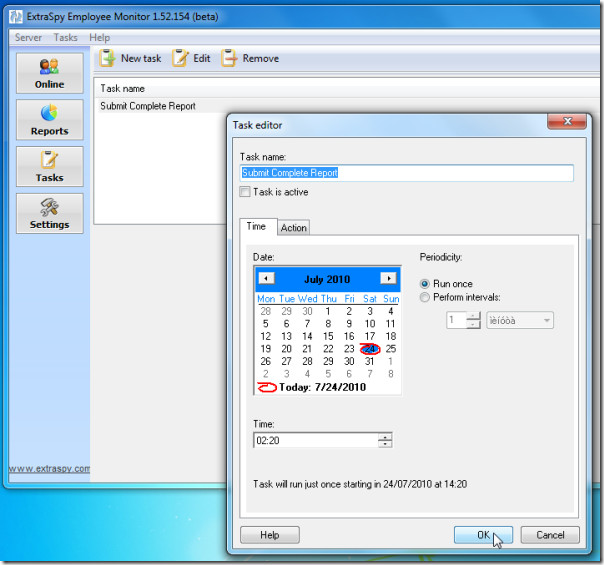 It is one full-featured real-time monitoring tool which comes useful in keeping a constant check on employees. It can also be used when you need to generate a complete productivity report of an employee and allocate tasks remotely to streamline the on-going project to meet tight schedules.
It runs on all Windows based OS, testing was done on system running Windows 7 32-bit.
Download ExtraSpy Employee Monitor