EyePro Helps PC Users Rest Or Exercise Their Eyes At Regular Intervals
Working continuously on a computer can put a lot of strain on your eyes and often results in a heavy head. A lot of people these days, either required by work or by their own choice, spend a lot of time in front of computers, which can leave adverse effects on their health. One way to avoid getting exhausted is to take small breaks in between your work as it keeps the mind fresh, helping you perform better in the long run. Taking breaks also helps in preventing eye and wrist muscle strain. Today, we have a comprehensive eye-care utility for you called EyePro that reminds you to take regular breaks after user-defined intervals. Moreover, all your work and break statistics are recorded and can be viewed to improve your routine. With each break notification, you are also shown an eye-care tip. More tips as well as different exercises for eyes can also be found in the app.
The configuration window of EyePro is divided into four tabs: Settings, Usage Stats, EyeCare Tips and Addons. The Settings tab allows you to specify the interval and timing for taking short and long breaks, choose if you want to receive tips for eye protection, and enable/disable sound notifications. The right side contains a Health Meter with High, Normal and Low settings for automatically applying preset levels for these settings.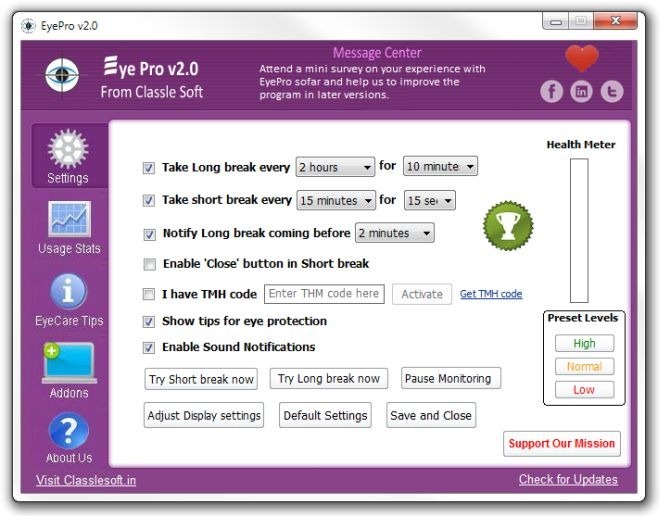 Enter the TMH code in the provided space to apply settings that are specific to your own computer use habits. The product page explains that THM has a special code generated after you complete a questionnaire regarding your computer usage, eye condition and stress levels. You can get the code by participating in the questionnaire on the product page.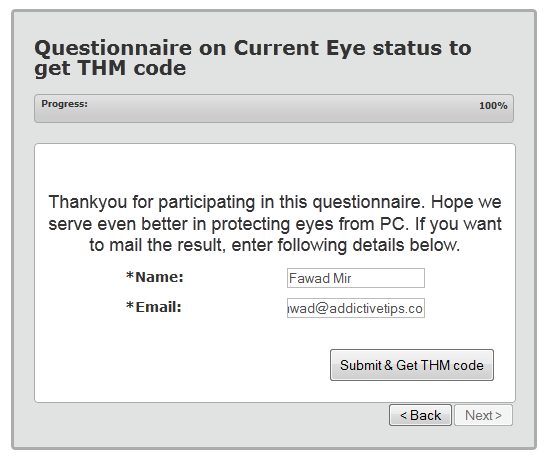 The Usage Statistics tab lets you view statistics about the number of short and long breaks taken and skipped, and provides a summary report about your computer use based on this information.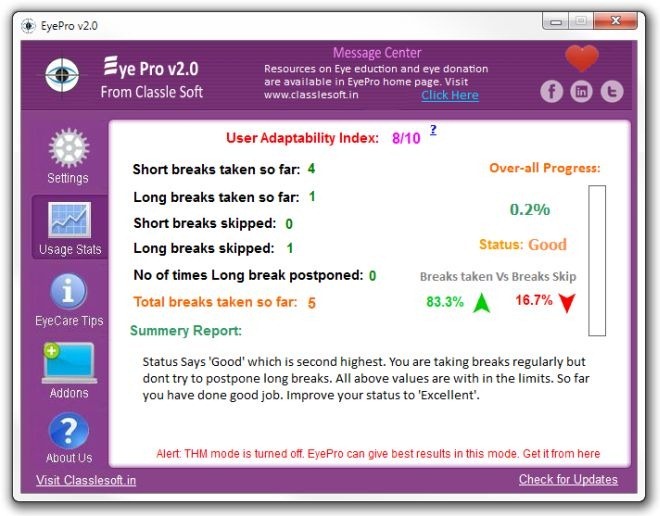 In the EyeCare Tips section, you can read several tips on how to improve your computer usage habits in order to take better care of your eyes and muscles.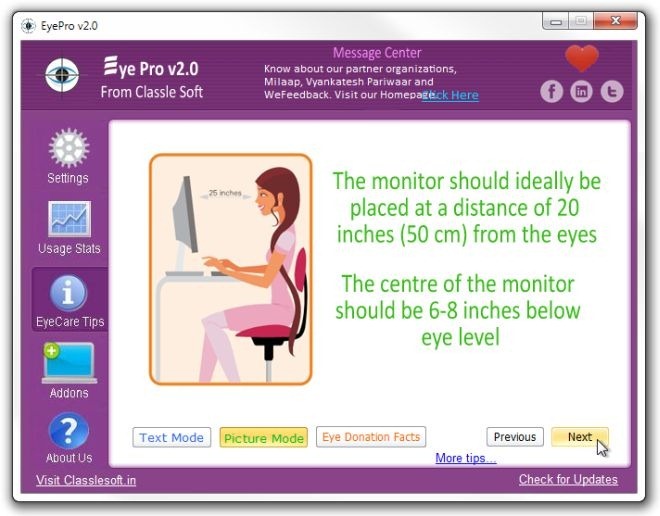 The Addon tab provides you with screen filters and several exercises for vision therapy designed to improve different aspects of your eyesight.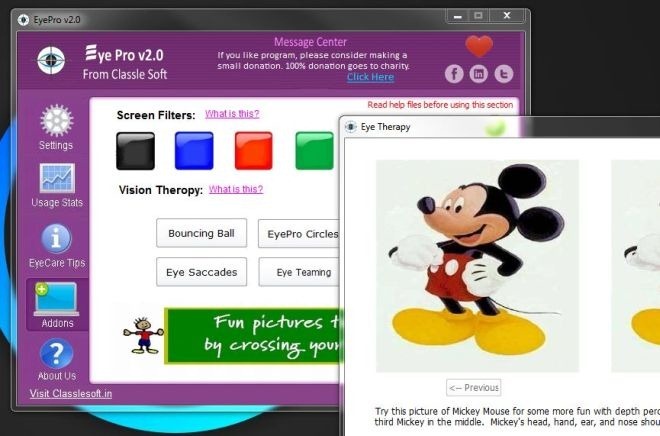 Notifications for short breaks appear in the middle of your screen, while the whole monitor goes black in the event of a long break, essentially causing you to take a break.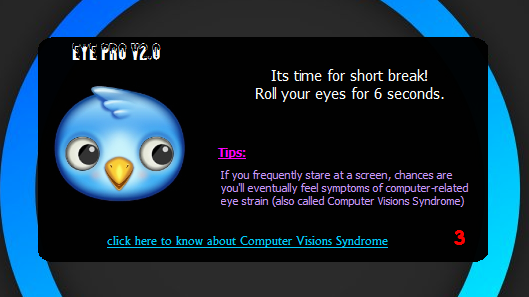 EyePro is an open-source application that's great for practicing a healthy computer use routine. The app works on both 32-bit and 64-bit versions of Windows XP, Windows Vista, Windows 7 and Windows 8.