FavBackup Now Supports Users Styles Backup For Firefox & More
FavBackup is a tool for backing up and restoring your web browser settings and other data. Since our last review, FavBackup has undergone a number of updates, and has increased support for a number of new browsers and browser versions. In this post, we will take a look at the updates that FavBackup has undergone, and what new features can users now benefit from.
FavBackup seems to have been keeping abreast with the quick updates of famous browsers like Firefox and Chrome. The tool currently supports old and new versions of Internet Explorer, Firefox, Chrome, Opera and Safari. For instance, browser support in FavBackup is present for Chrome version 16 and below, Firefox version 8 and below, Opera version 11.60 and below, as well Internet Explorer 8 and Safari 4.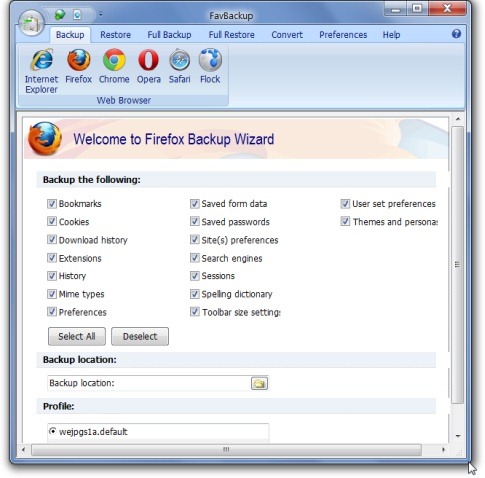 Since our review, favBackup has added support for backing up Chrome login data, Opera's typed links data, has resolved Firefox AdBlock backup issues, and fixed support for Firefox user styles backup.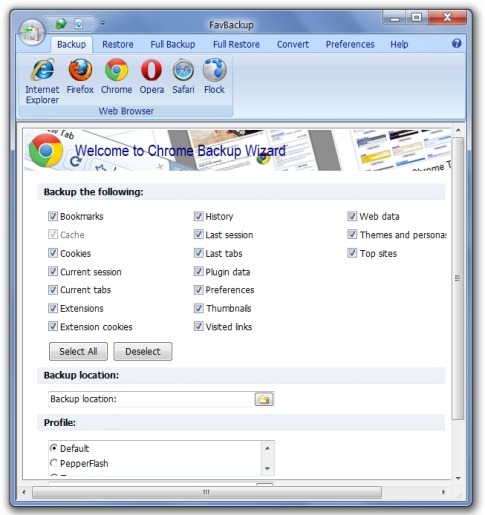 While the latest Favbackup updates have focused on support for Firefox and Chrome, it is unfortunate that support for the latest Safari 5 and Internet Explorer 9 has not been added. During testing, I was able to create the backup file with IE 9, however, the restoration process did not seem to bring back the old data. The Favbackup website currently does not state support for IE 9 and Safari 5. FavBackup works on Windows XP, Windows Vista and Windows 7.