File Splitter Lite – Very Fast Portable File Splitter And Joiner
Previously we have covered some file splitters and joiners such as File Splitter, which provides merge script to join multiple files and does file splitting effortlessly, and File Tools, which performs hash comparison along with splitting & joining files. File Splitter Lite is another such tool, is portable, lightweight (255KB),  and has fast (very fast) processing speed.
Usage is utterly simple. It offers Split and Join tab to perform the respective operation. For splitting, all you'd require is to specify the source file, output directory, enter number of files (chunks) you need to create or select file size, and finally size unit (KB,MB, and GB). Once all settings are in place, click Split to begin the process.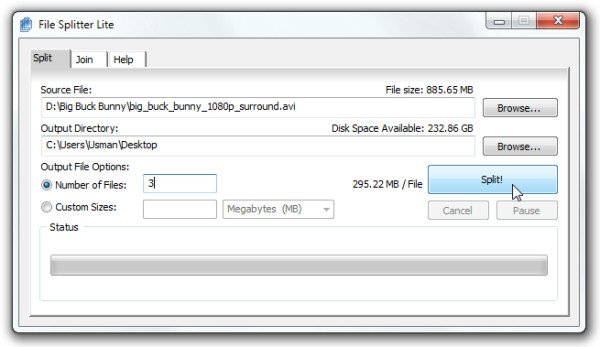 Joining process is much easier when compared with other aforementioned tools, you only need to specify the first chunk, it will automatically find out all the rest of chunks in the same directory and display the space required. Select the output directory, give file a name, and click Join to join all the chunks together.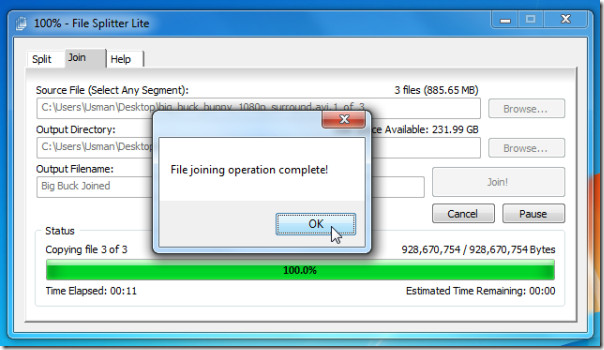 As for the processing time, it took 45 seconds to split AVI file of size 885 MB and only 11 seconds to join it back. Testing was done on a medium-specs computer running Windows 7 x86 , your time may vary. It supports all versions of Windows.