FileREX Update Checker: Scan System & Update Out-of-Date Applications
Applications are the lifeblood of the systems we use, and without properly updated applications, a computer cannot do anything to make your work easier. Every now and then, updates keep coming out for the applications that you have installed in your system. With these updates come new features, as well as more stability to the application. Updates are also meant to plug holes in security that allow hackers and malicious code to get through and harm your system. Even though most application have their own update checker that notifies the user of a pending update as soon as they log in to their computer, there are some applications that require you to manually check for new updates. FileREX Update Checker is a portable application for Windows that automates the process of checking for each application update individually by providing you with a GUI, which scan for the applications installed on your system and checks for any pending updates on its online database. More on FileREX Update Checker after the jump.
The application has no complications in the interface. Once you run FileREX, it runs in your system tray and automatically scans the installed applications. Once the scan is complete, the ones that need updates are listed in the main interface of FileREX Update Checker. A Download button is present in front of each application with an update available. Moreover, the main interface lists the Installed Version, as well as the New Version of the tools enabling you to check exactly how outdated the software is.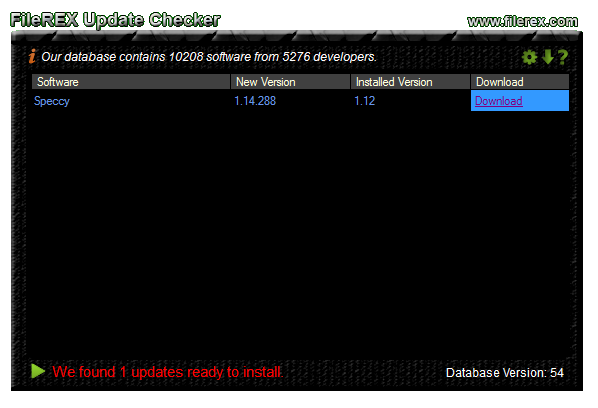 The listed applications have a Download button which allows users to download the updates directly from the service's database, without having to manually locate it. The automatic update feature is quite useful because manually updating each software can be a bit frustrating at times. If it is done automatically, you do not have to open the website of each application, download it, and then install the latest version.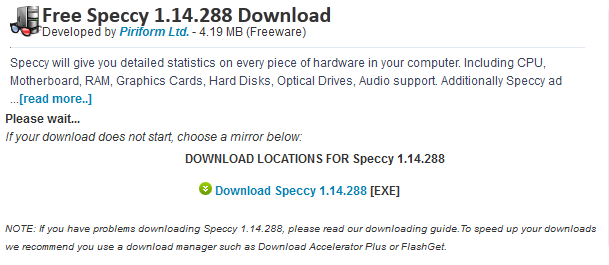 The black colored interface of the application without an option to change it, is a bit annoying. The developer should include an option to change the skin or color of the interface. FileREX Update Checker has a memory foot print of 14 MB and works on both 32-bit and 64-bit versions of Windows XP, Windows Vista and Windows 7.
Download FileREX Update Checker