Find And Eliminate Spyware Completely Using Comodo BOClean
Have you noticed a significant slowdown of your computer lately? Or multiple relative ads pop-up on your screen when visiting different websites and sometimes even when you're not web surfing or even worse your home page in your web browser keep changing to something you didn't choose? If your computer is showing these signs and your antivirus software is up-to-date, they're most likely caused by spyware or adware, and there is something you can do about it by installing Comodo BOClean onto your system to protect it from spyware and adware.
It's sole purpose is to run in the background and monitor the system, for this purpose an icon is displayed in the system tray, right clicking on the icon, and you will see a main menu displaying all available options.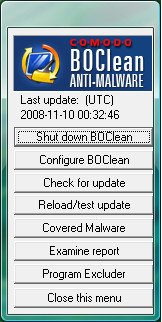 A lot of settings can be changed to make it work more seamless such as automatic removal, updates, and reports. If you set it to Stealth Mode no changes can be made to the configuration and it will hide itself  permanently in the tray icon.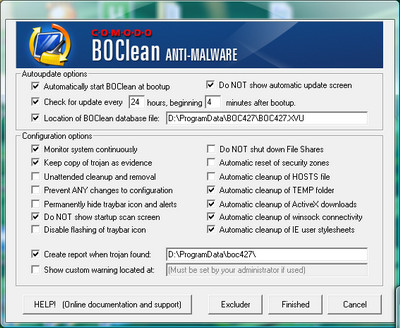 You can also remove some applications from the monitoring list, if you are sure that the application won't harm your computer with spywares and malwares, for this purpose select Program Excluder from the options window and add the appropriate applications to the list.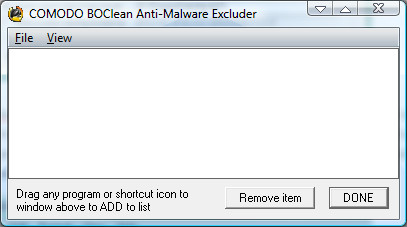 Keep this software updated daily and you will find it to be a great utility to eliminate spyware from your computer.