Find And Perform Action On Duplicate Files With DuplicateFinder
We have covered many duplicate finders before where most of them find and delete duplicates. After all, this is what most users want to do. One can, however, do a lot more with duplicates files, such as, moving or copying them to an external drive or performing an operation using a 3rd party tool. Bytessence DuplicateFinder is a duplicate finder which provides such options to users. According to the developer, it uses optimized detection algorithms and supports Unicode file name support, with the choice to define filters for scanning file directories. Duplicate files after identification, can be deleted, copied, moved or passed as a parameter to external programs.
To find duplicate files, select a directory and choose your filter options. You can choose to process sub folder, process empty files, add an exclusion zone and exclude file extensions from the scanning by selecting the appropriate options.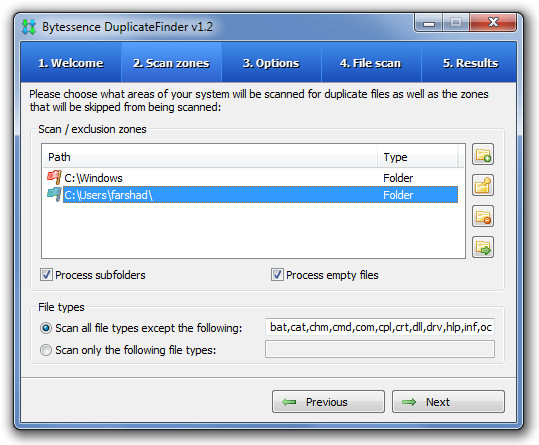 To further refine your search, you can choose a created, accessed and modified timeline, along with options to set an attributes filter for read-only, system, archived, hidden and compressed files. File size and scan mode (e.g. match by file contents, modification date, etc) can also be selected.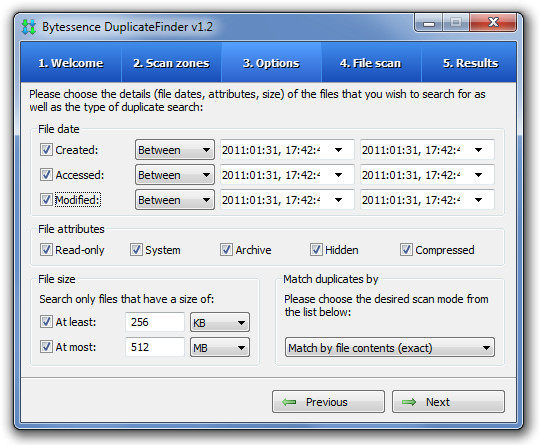 After which all files will be scanned according to your selected criteria.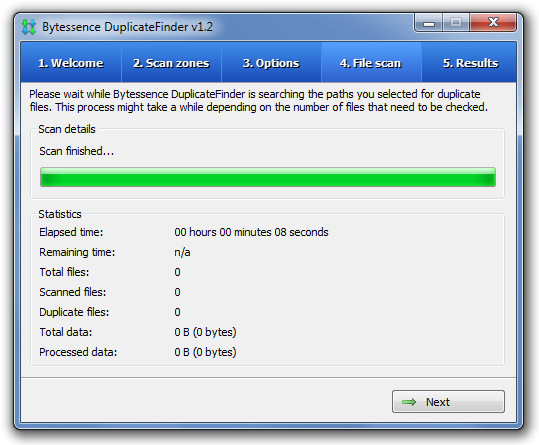 In the 5th and final step, all detected duplicate files can be deleted, moved, copied, as well as associate 3rd party programs to execute the files.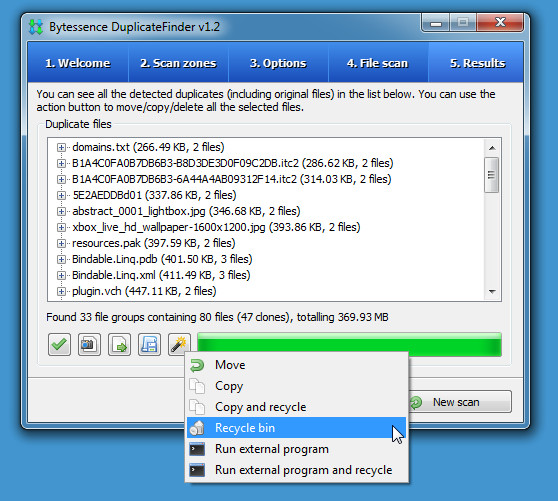 Bytessence DuplicateFinder works With Windows XP, Windows Vista and Windows 7.
Download Bytessence DuplicateFinders