How To Fix Black Desktop After Windows 10 1803 Update
Every Windows 10 update has its bugs and an infinite boot loop is usually one of the common ones. Users experience the boot loop once the new update has installed and it prevents them from even getting to their desktop. It seems the boot loop is once again a byproduct for users in the form of a blank black desktop that doesn't load anything. This bug forces you to set up Windows 10 over and over again, and each time you only get to choose which Windows 10 installation you boot to. You're taken to a blank desktop that does absolutely nothing.
If you see an error message along the lines of This Location is not available, and the location in question is C:\windows\system32\config\systemprofile\desktop, it has a separate solution. If you see nothing; no error message, no task bar, no start menu, no right-click context menu, etc., then proceed to the fix below.
This problem generally appears when users update the current version of Windows 10. It's unlikely to appear if you're doing a clean install however in that particular scenario you can just run the installation again. Also, if you're using the Avast anti-virus and haven't updated to Windows 10 1803, you might want to disable or uninstall it before you upgrade as this problem is appearing for most users of the anti-virus. Additionally, check out our post on what steps you can take before you update Windows 10.
Fix Blank Black Desktop
In order to fix the blank black desktop, you need to create a Windows 10 installation disk. This is really easy to do but you will need access to a functioning PC since yours is useless at present. You also need a USB drive with at least 8GB space. Make sure this is nothing on the drive because it will be formatted.
Visit Microsoft's official website, and download the Media Creation tool. Use it to create an install disk that will install the latest version of Windows 10. When given the option, choose to make a disk that will update or install Windows 10 on another PC. It will take a little time for the files to download but that's where most of your time will go.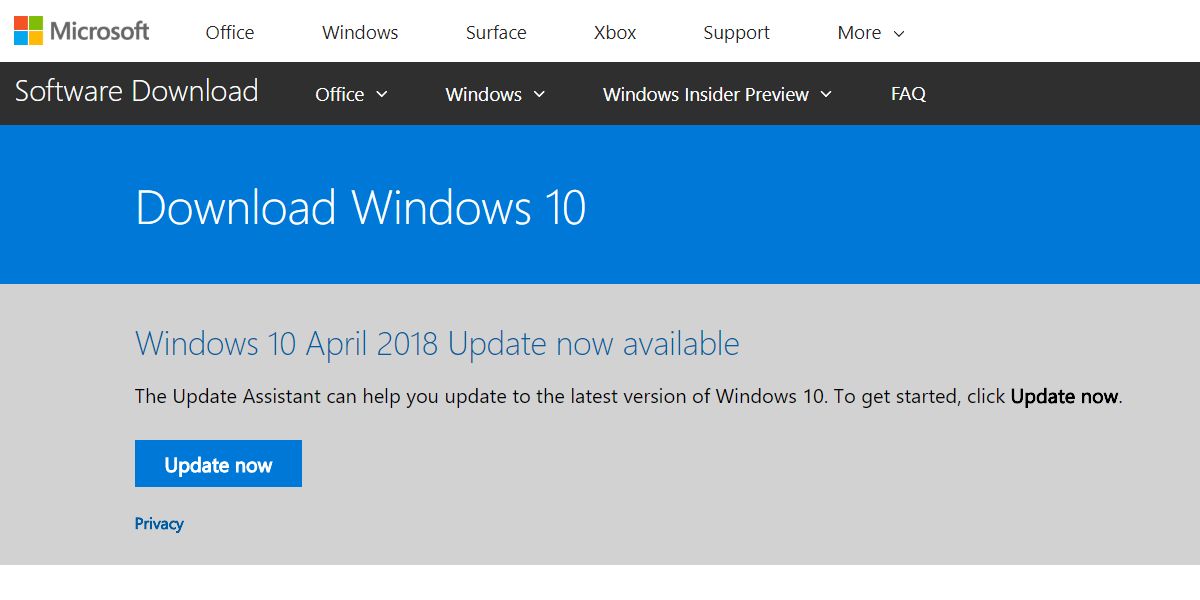 Once the disk is ready, you can return to your PC  with the blank black desktop. Turn on your PC and the bootloader will show you one or two Windows 10 installations that you can boot to. You can select either one of them but users report it's best to select the one listed first.
Once you're on the blank black desktop, tap the Win+R keyboard shortcut. This will open the run box. Enter taskmgr and tap Ctrl+Shift+Enter to open it with admin rights. Go to File>Run new task. In the dialog box that opens, click Browse and browse to the USB disk you created earlier. Inside, there will be a file called setup.exe. Run it.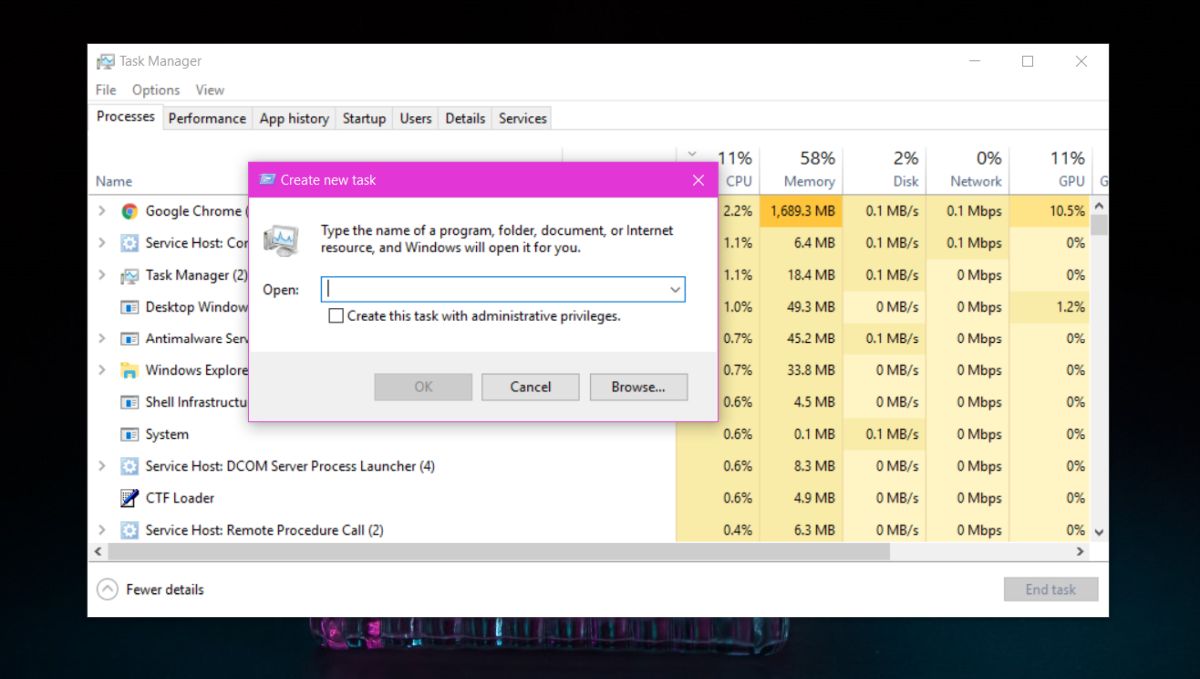 What you're basically doing is running the upgrade again and this time, it will ask you what you want to keep. Select the option that lets you keep your files and apps and allow the update to finish. You will be able to get back to a functioning desktop and keep your files and apps intact.