Restart On Crash Will Restart Crashed Windows Applications
Do you often find yourself in situations when an application suddenly stops responding? It happens a lot and is a real nuisance to get it over with. What is required in these situations is to kill the process alone or sometime you'd need to kill the whole process tree manually. To cope up with this, Restart On Crash is a simple utility which addresses the very same problem and restart the crashed application immediately.
It works on two basic principles to handle an event of application crash or program halt, one is Kill the Process right away and other is Execute some specified command when application is crashed. The interface will let you populate the list of applications being run in background, you can also add application to always keep a check on. Click Add to either specify the program from its task manager or manually specify the program(s) to keep it under its scrutiny.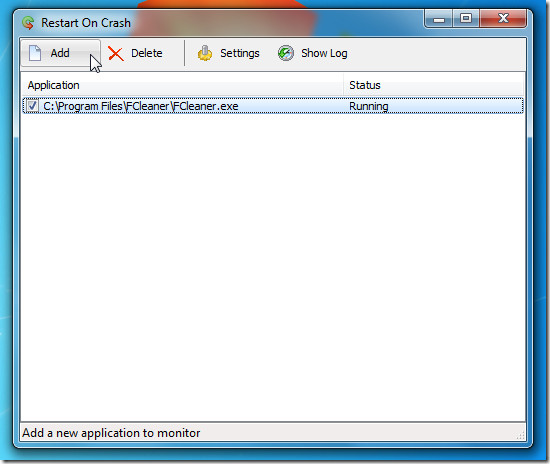 A dialog will appear letting you specify the programs to keep a constant check on.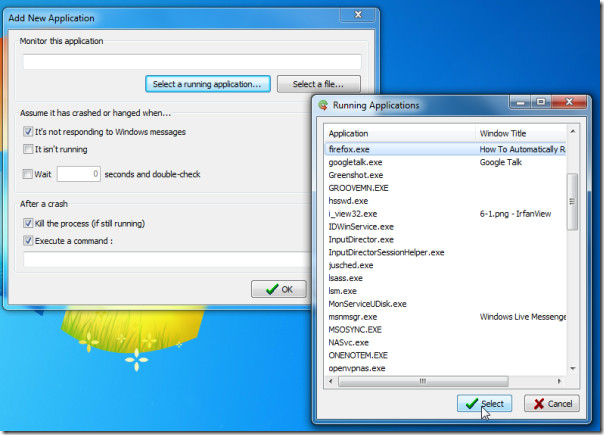 Once application is specified, you can enable options to handle application crash like; Kill the process and specify command to execute in case of program halt. Furthermore, you can change the situations when to consider an application crash. Once all setting are in place, click OK.
It will add the specified program on the list and when a program halt or application crash erupts, it will perform the specified action(s) promptly.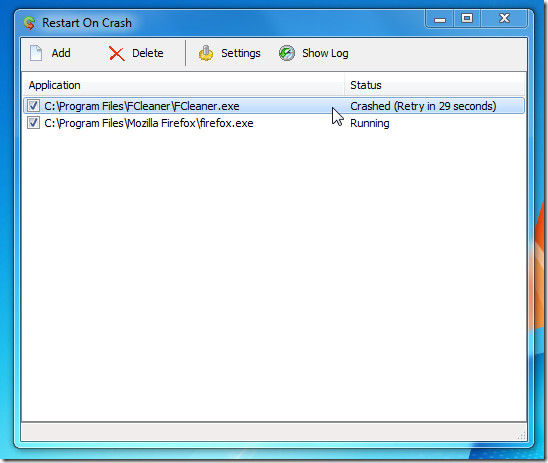 It is one great nifty tool which will help you in handling the program halt situations quite smartly. If you've been working on some important applications which frequently throws exception, try this application out to restart the application instantly.
It runs on all Windows based OS, we tested it on Windows 7 x86 system.
For more, you can check out Application Monitor.