FluffyApp Updated With New UI, Option To Quickly Create & Upload Notes To CloudApp
Cloud is the latest and greatest talks of the internet these days. No longer do we need to keep everything within a device, with Cloud, we can access any file anywhere, provided there is an active internet connection. Taking advantage of the features provided by cloud computing, various companies have made its use, in one way or the other. One of those is CloudApp. CloudApp is a small application for Mac that is a very famous tool for uploading files to the cloud. There wasn't any Windows alternative to it until back in 2010, when we covered FluffyApp, an application that allows Windows users to upload files to CloudApp. Users are allowed to upload files by dragging it over the system tray icon or by simply navigating to the file. Moreover, it enables users to instantly capture and upload screenshots to the cloud. It basically provides everything of CloudApp from Windows perspective. FluffyApp has come a long way since its first release, and a recent update by the developers has brought version 2 of the application to the market. So, we thought of checking out all the changes that have been included in the application since the first release. Keep reading to find more.
The application has gone through some UI changes and a lot of fixes in the past releases. In this version, back-end changes enable FluffyApp to run as a 64-bit process on a 64-bit system. The application has a new UI window that can be brought up by left-clicking its system tray icon. It has 3 tabs – Drops, Upload and Text. Drops shows the files you've uploaded, while the Upload tab allows you to upload files.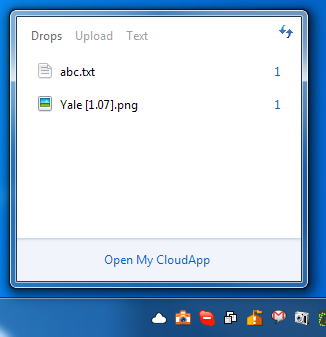 The Text tab allows you to enter text and save it as a TXT file. Type or paste the text in the field, enter a file name and click Publish to upload it to CloudApp.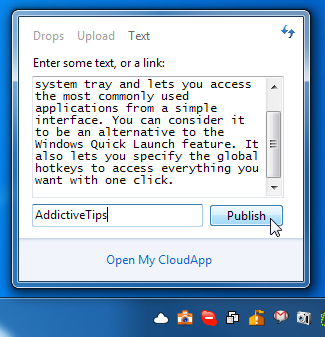 Right-click the system tray icon to access Plugins or Options dialog box or sign out from the service.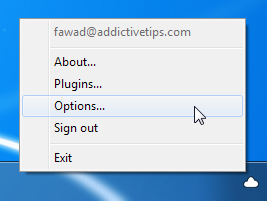 The Options dialog box allows you to specify screenshots options, notification and file drop options and enable/ disable the drop-zone.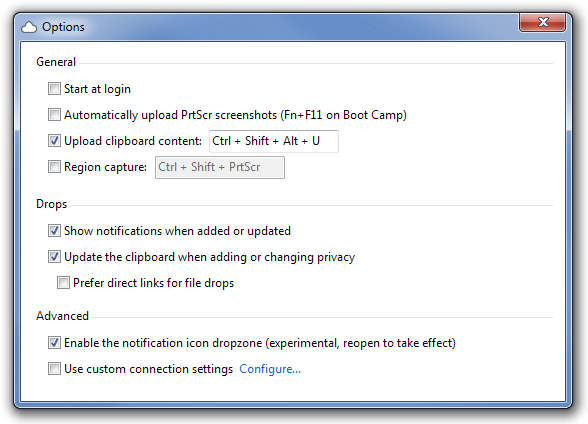 The Plugins window allows you to enable and disable plugins for Chrome, Firefox, Internet Explorer, Opera and Photoshop.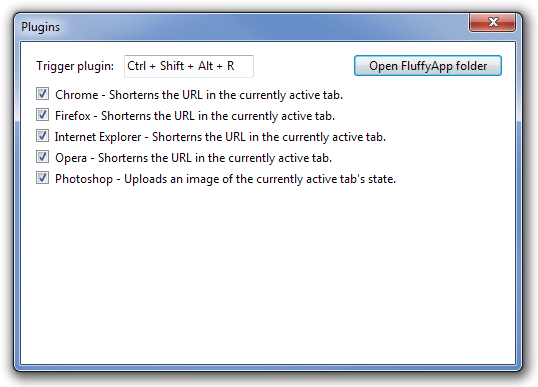 So there it is, the application which was already darn good has got even better. FluffApp works on both 32-bit and 64-bit versions of Windows XP, Windows Vista, Windows 7 and Windows 8. Testing was carried out on Windows 7.