FluffyApp Uploads File Quickly To The Cloud, CloudApp Alternative For Windows
CloudApp is a minuscule application for Mac, which is by far the most famous tool for uploading files into the cloud. Windows users have been deprived of a good CloudApp program until we came across FluffyApp. The usage is astonishingly similar, users can upload files by dragging them over its system tray's icon. Similarly, it also offers users to upload screenshots on the fly without having to manually specify the image file, just take a screenshot (press PrintScreen) and it will start uploading the image to its live server.
Another identical feature is URL auto-shortening, which enables users to share the links with an ease. To begin, all you need is to sign up (just enter email account information) and then login to start uploading. Once the desktop application is installed, it will sit in system tray and emulates the same CloudApp behavior for uploading files, i.e you need to drag a file over its icon to begin uploading.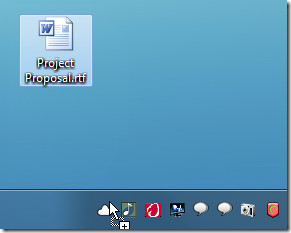 The application is equally responsive too, it will notify you about the uploading status.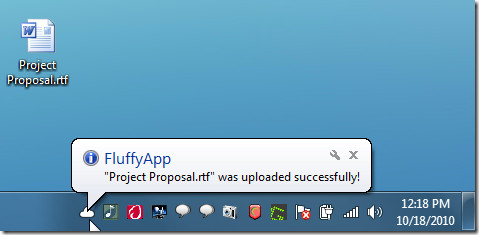 Adding more, you can view all the uploads and delete them right from the system tray right-click menu, it lets user open uploaded file in a default web browser, copy primary & content URL, and delete the file.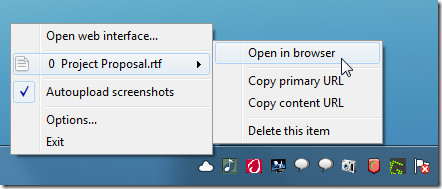 A click on Open web interface will lead you to CloudApp account manager, where it categorizes the uploads into several groups while offering options to bookmark URL (to shorten URL) and upload files.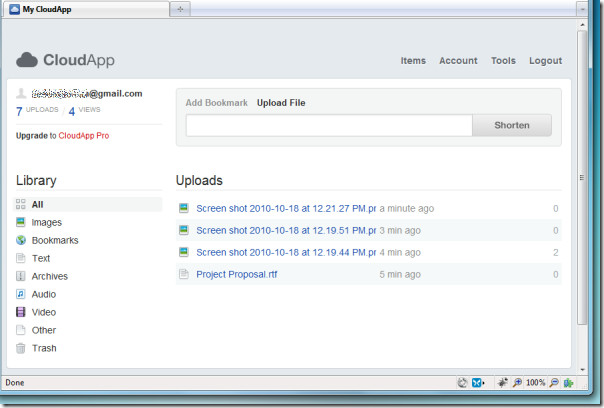 Uploading screenshot has never been easy before, you can use the traditional way of taking screenshots, i.e, PrintScreen for capturing whole screen area and Alt+PrintScreen to capture active application. Once captured, it will upload the image and notify you instantly.

We have embedded the official video below which demonstrates the usage in details.
As of now, hotkey registration functionality and plug-in support is in pipeline. We tested the application successfully on Windows 7 x86 system, while it supports Windows XP, Windows Vista, and Window 7.