Folderscope – Complete File And Folder Management Tool
We have seen many tools out there which allows user to manage their apps, programs, files, and folders. But Folderscope is a newly launched tool that does one thing better than any other software out there – Analyzing and managing files and folders.
It has a intuitive interface and once you get to know how it works, you will realize how important it is. To begin, first enter the destination of the folder or select Browse and select the folder.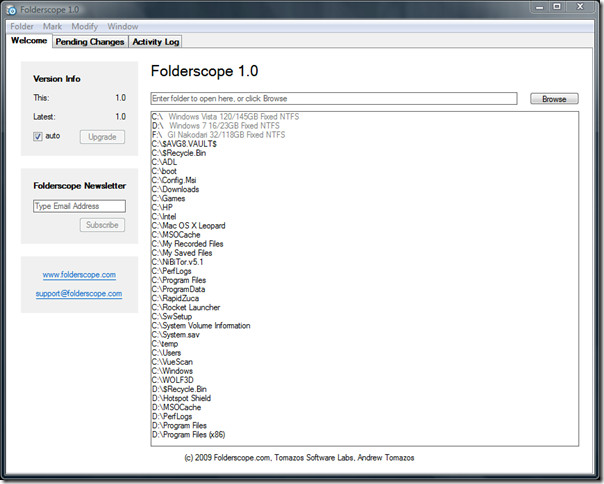 It will then begin to analyze the content(sub-folders and files) inside that folder.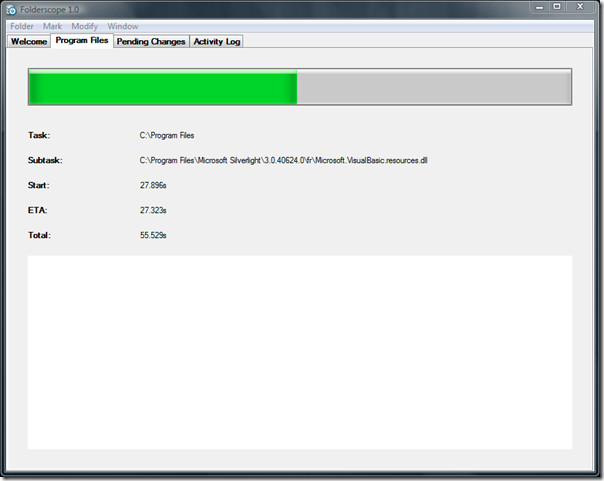 Once complete, it will list all files and folders that were found. Details such as, Date Created/Modified, Size, Type, Link, Content, and Path/FileName will be shown.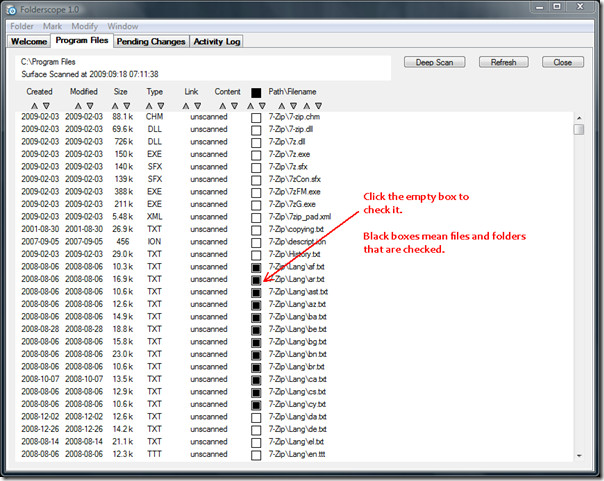 Now this is how it works, first you select the file or folder on which you want to perform the action and then go to Modify menu to select the action. You can select multiple actions and they will all be added to the Pending Changes tab from where you can review the changes before Committing them.
In the screenshot below you can see that it opens Transfer Files window once you click Copy Marked Files option from the Modify menu. In this window you can select the action and choose the source & destination.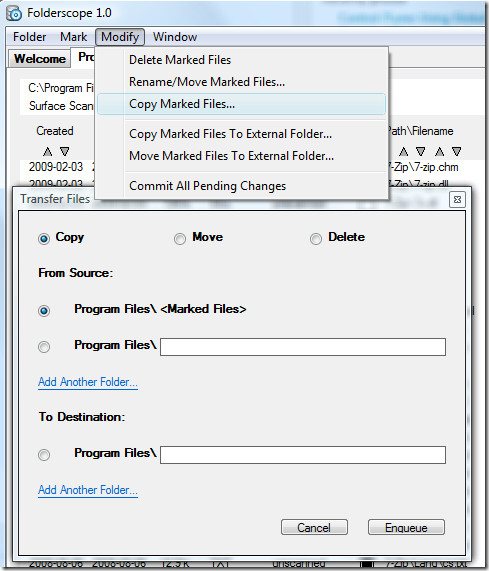 They will then be listed under Pending Changes tab from where you can commit them by hitting the Commit All Changes button.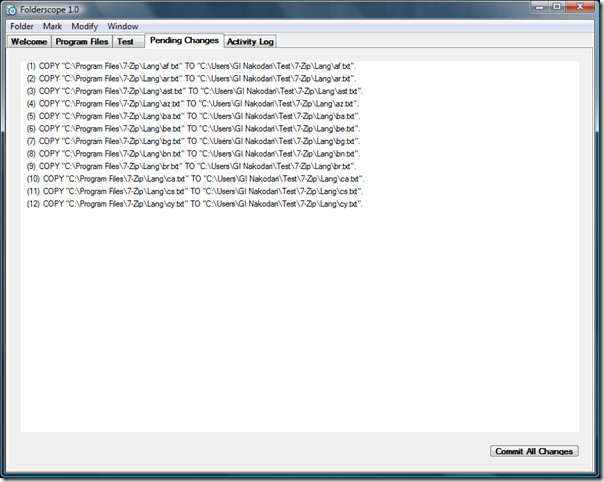 It has all the advanced options build-in, for example you can copy/move the files to the external backup folder of your choice, automatically detect and mark duplicate files, find paths matching, and much more.
Like I mentioned before, once you get hooked to using this tool you will find how valuable it is. Kudos to Andrew Tomazos for this awesome app.
It works on Windows 2000, Windows XP, Windows Vista, and Windows 7. Enjoy!