FolderUsage Lets You View & Manage Folder Size Using Filters
You will find a lot of tools, such as Folder Size, TDP x-Ray Lite and OverDisk, to check the size of folders and distribution of disk space to view and manage hard disk contents. All of them displayed size and contents of each folder in beautiful and easy-to-understand pie charts, and allowed you to export chart images. FolderUsage is a portable application to view the size and contents of folders according to Name, Size, Number of Files and Number of Folders. It allows you to view the file and folder size in Bytes, Kilobytes, Megabytes and Gigabytes. The application automatically highlights the folders without any file or folder in them, allowing you to easily delete empty folders. You can set filters to view files and folders of a particular category, such as Only Files Created Before, Only Files Accessed Before, Only Files Larger Than, etc.
To start using the application, click the Browse button available on the right side, and navigate to the desired folder. Once the folder is selected, click the Analyze button available on the main interface, and the folder will be displayed in a folder tree in the left pane, while its contents will be displayed in the right pane of the application. The empty folders will be displayed in red color in the folder tree.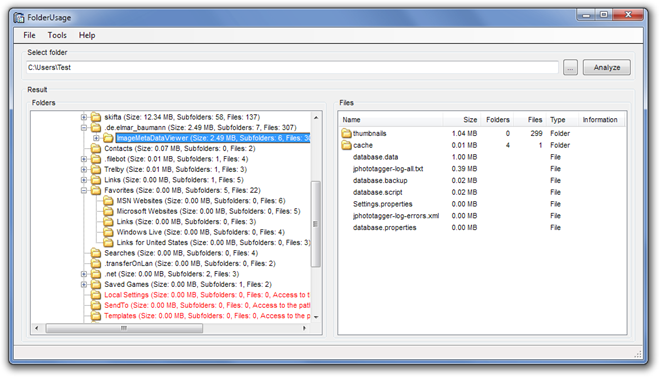 To delete files, select single or multiple files, right-click and select Delete Files from the context menu. Other than the default Megabyte view, file sizes can also be viewed in Bytes, kilobytes, Megabytes and Gigabytes. Just right click the files, and inside the Display Size In option, change between any size view that you want to view the file size in.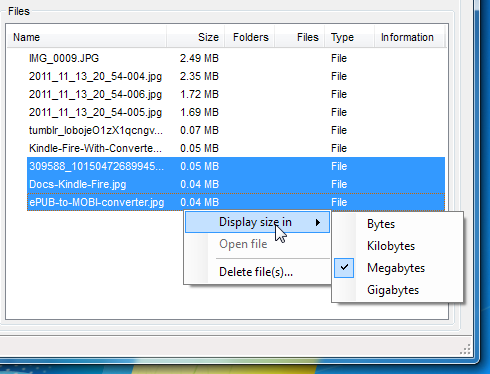 To set filters to view particular types of files and folders, select Filter from the Tools menu at the top to access the filter Options window. It allows you to add filters, such as Files Created Before, Only Files Accessed Before, Only, Files Modified After, Only Files Smaller Than, Only Files Larger Than, etc.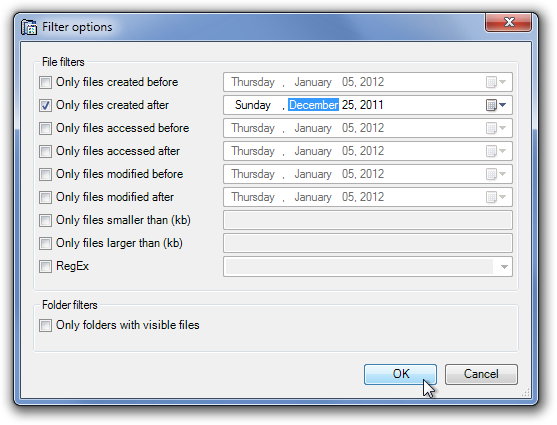 Select Tools and check Shell Integration to enable the Nodesoft FolderUsage button in the default Windows Explorer Context Menu. It lets you quickly analyze any folder in FolderUsage without having to manually open the application.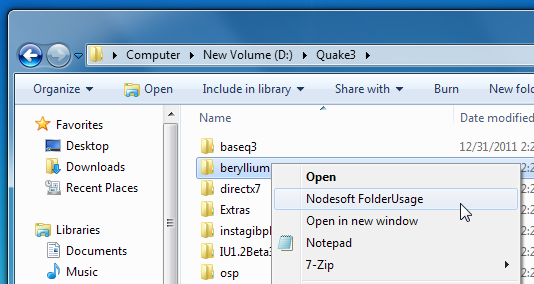 During testing, we found the application to be working flawlessly and without any glitch. FolderUsage works on both 32-bit and 64-bit versions of Windows XP, Windows Vista and Windows 7.