Follow Your Favorite Upcoming Games With GameTracker For Windows 8
There was a time when video games were considered to be something only for kids, but nowadays, games like Blizzard's World of Warcraft, StarCraft and Valve's Dota 2 have gained a lot of popularity across all generations of gamers. Gaming tournaments are now rewarding teams with prizes of up to US 1 million dollars making them popular with both casual as well as professional players. While some professional players, play games in order to earn money, most of us only play to relax and enjoy. With all the games, and their sequels, coming out on different platforms, it is difficult to keep a track of all their release dates and the latest news about them.
GameTracker for Windows 8 allows you to keep an eye on all the new game titles coming out. It contains information about the release date of games on various platforms, its screenshots, and the latest news about it. You can pre-order the games and maintain a list of the ones you want to follow.
In order to get the app, go to Windows Store, search for "gametracker" and press Enter. From the search results, select the tile titled GameTracker to access its Windows Store page and then click Install.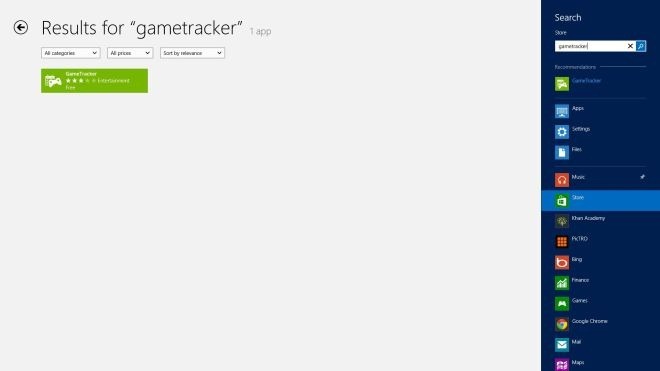 On launch, the app shows a list of My Games (your favorite games), Most Anticipated Games, Upcoming Games, and Latest Releases.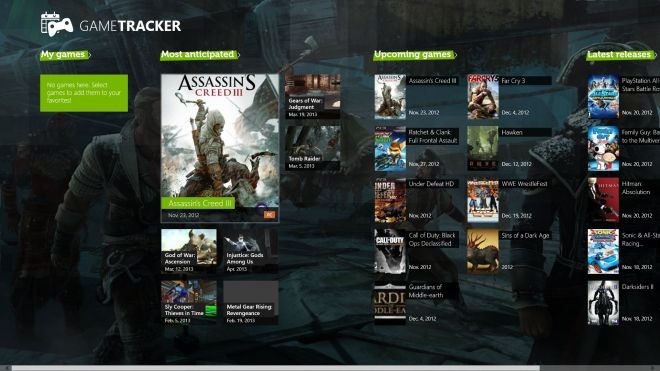 Clicking the title of any category takes you to its own page. For instance, if you select Upcoming Games, you will see a list of all the games that are about to be released.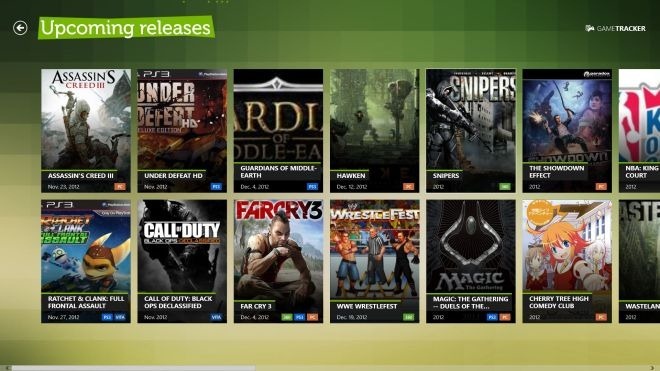 Click the title of a game to view information on the release date of the game on each platform (Xbox 360, PlayStation 3, Wii U and PC). Moreover, you will find the description of the game, name of the developer and publisher, and an option to buy (or pre-order) the different versions of the game. Other than that, you can view the screenshots and read the latest news. Right click anywhere inside the app and add the game to your favorites.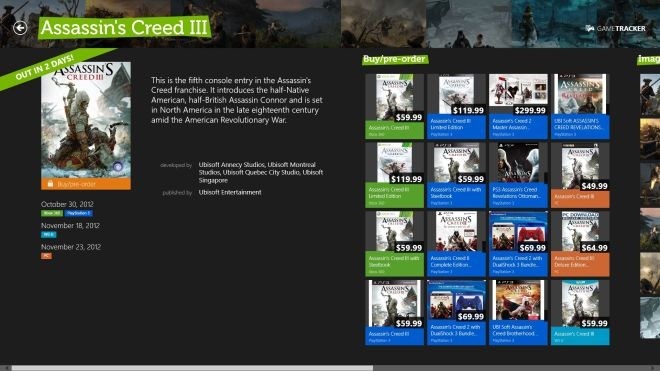 Press Win+Q hotkey to bring up the Search in Charms bar for searching your favorite games in the app.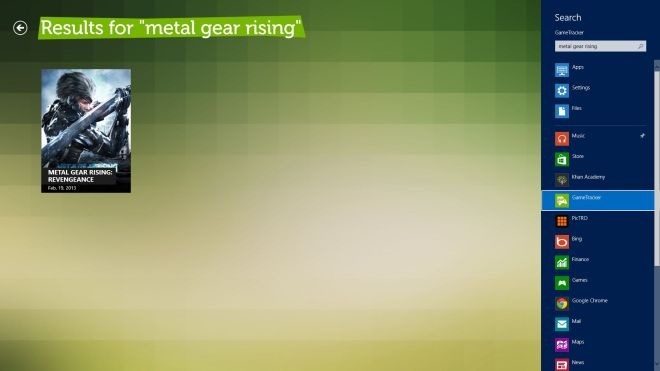 GameTracker works on both 32-bit and 64-bit versions of Windows 8.
Get GameTracker from Windows Store