Format USB Flash Drive Or Memory Card With NTFS In Windows
All latest USB drives already come optimized, so you can easily format them in NTFS. But some USB drives and Memory sticks don't come optimized therefore you can't format them into NTFS, but there is this trick that will allow you to do it, no matter what. USB drives that are not optimized only display FAT and FAT32 while formatting, this trick will enable bringing the options of NTFS too.
Go to Computer Management by right-clicking Computer and selecting Manage.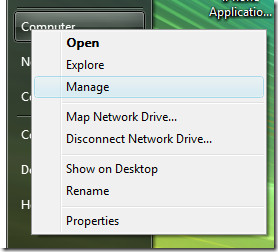 Now go to Device Manager and select your USB drive or Memory card.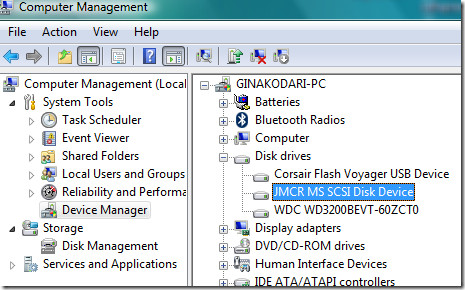 Now right-click your device and go to Properties. Go to Policies tab, select Optimize for Performance and click OK.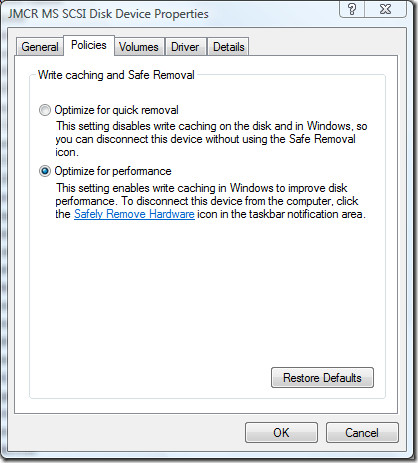 Now try formatting your USB or memory stick and you will find NTFS option listed there.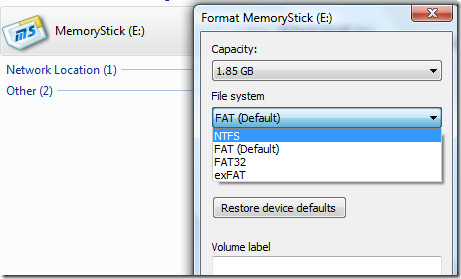 Select it and click Format. That's all. Enjoy!