Foursquare For Windows 8 & RT Looks Stunning & Is The Best Way To Discover New Places Locally
Microsoft's efforts to get major mobile apps and services interested in their new platforms is paying off! Just a few hours ago, Foursquare released a gorgeous-looking native app for both Windows 8 and RT. We go hands-on after the jump!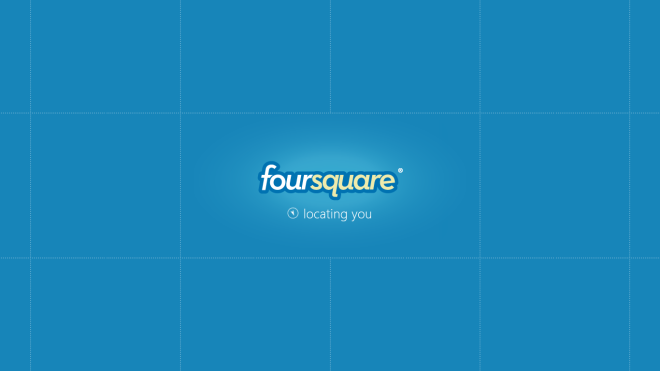 Foursquare's Windows 8 and RT app was officially announced back in June at Microsoft's BUILD conference. Both companies kept quiet about the project until suddenly launching it today on the Windows Store.
Foursquare on Windows 8 and RT is a decidedly different experience than the sort you are used to on smartphones. Instead of centering around quick check-ins, the idea here is to discover new places of interest: restaurants, shopping malls, shops, theatres, hotels, etc. You can still check in if you carry your Windows 8 / RT-powered PC along everywhere, but the option within the app is given less visual priority.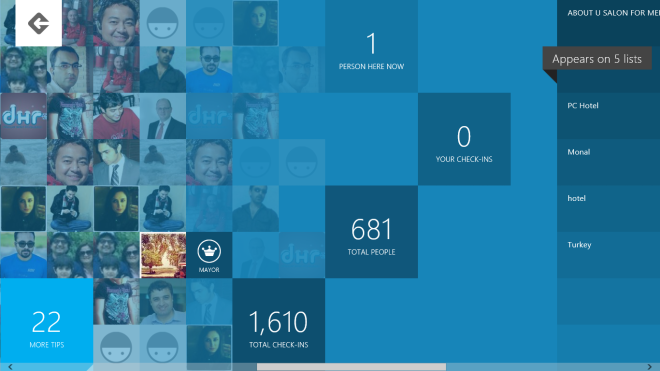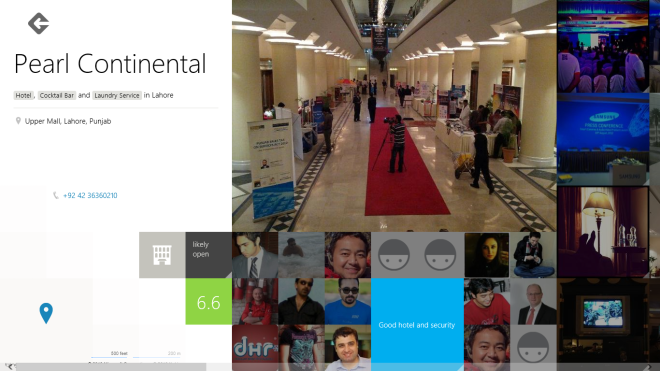 So, you use Foursquare on Windows 8 / RT for finding a suitable place, and then use other smartphone apps for checking in when you actually get there with your buddies.
The whole app is centered around this concept. The main page shows highly recommended places near your location, with people's check-ins, reviews, tips and scores shown over tiles of their public profile pictures. Clicking a single place shows even more details including its exact location, number of people currently checked-in, total check-ins, tips from people, photos taken there, and other related locations you may also like.
It's one of the best looking apps we've seen in a while. Foursquare makes full use of Windows 8's Modern UI design language. Hallmarks such as heavy use of tiles, elegant typography, and horizontal scrolling dominate much of the UI of the app.
This is the first version of Foursquare for Windows 8, so there are a few omissions, the biggest of which is the sheer lack of a Friends Activity page. There is no way to find out where your Foursquare friends are currently, or were recently. We are hoping that will make its way to the app in a future update.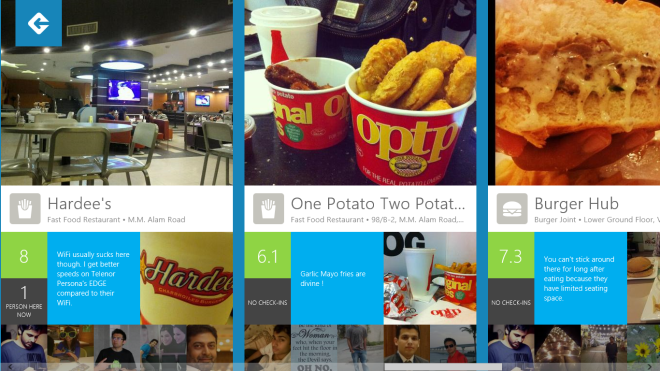 For now, Foursquare is the best, and perhaps the only native Windows 8 & RT app to find new places of interest around your location. It is available for free on the Windows Store.
Install Foursquare from Windows Store
Be sure to let us know what you think of Foursquare's new Windows 8 and RT app by leaving a comment in the comments section below.