Recover Data From Corrupt Blu-Ray, DVD, And CD Disks
Did your Blu-ray, DVD, or CD disk get corrupted? Recovering important files from damaged or corrupted disks is still possible with CD Recovery Toolbox Free. It is a free tool for Windows that can recover the whole disk seamlessly without any complicated settings.
In fact, the whole process is seamless because the interface actually resembles a setup wizard. You just have to follow some steps and your data will be recovered in no-time. In the first step it will ask you to select the drive from where you want to recover files from and click Next.
In the next step you will have to define the destination where you want to save the recovered files.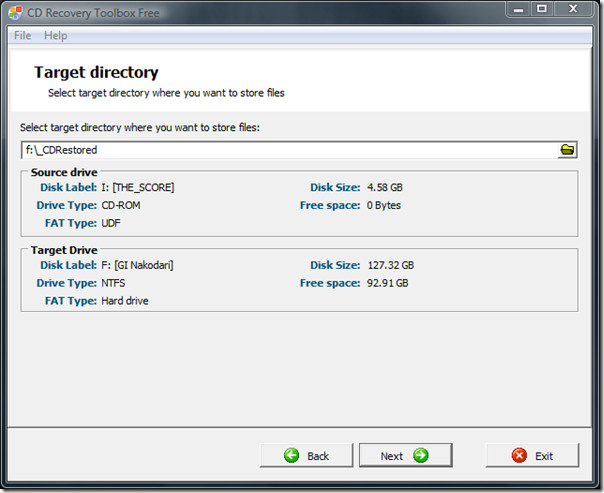 In the last step, it will ask you to select the files and folders that you want to recover. It is recommended that you recover the important files first. If you want to recover the whole disk, press Check All button and then click Save.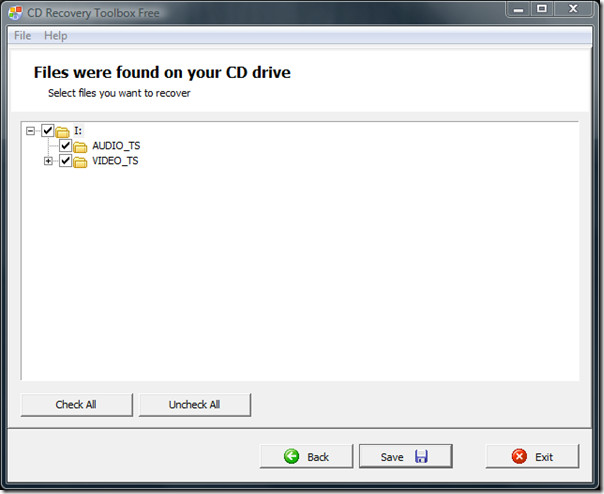 It will then start recovering the data instantly and save them to the destination you specified in 2nd step. You can monitor the whole process by looking at the progress bar.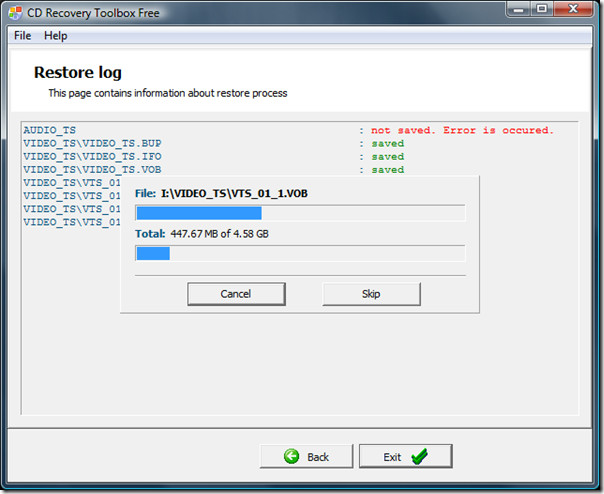 Overall, it is the most basic and easy-to-use disk recovery software geared towards both amateurs and professionals alike.
Download CD Recovery Toolbox Free
It works on all versions of Windows, we were able to test it successfully on Windows 7 as well. Enjoy!