Easily Recover Your Lost Data With RecoveryDesk
RecoveryDesk is a multi-lingual data recovery utility, which comes in handy to restore deleted files without much effort involved. Unlike other recovery tools available, it is small and efficient data recovery tool to restore precious data exhibiting complete files/folders tree structure. It allow users to completely scan the system for deleted files & folders and let them choose specific files & folders. While supporting almost all File allocation structure (FAT 16, FAT 32, NTFS, etc), it is capable of recovering data from other removable media such as; SD cards, CompactFlash, Multimedia Card (MMC), and a lot more.
The usage is quite simple as interface is quite neat & self-explanatory in terms of the steps need to be carried out. First, you'd need to scan the system for deleted files to be recovered. You also have an option for full drive scan & quick scan. Once specified areas are scanned, click Recover.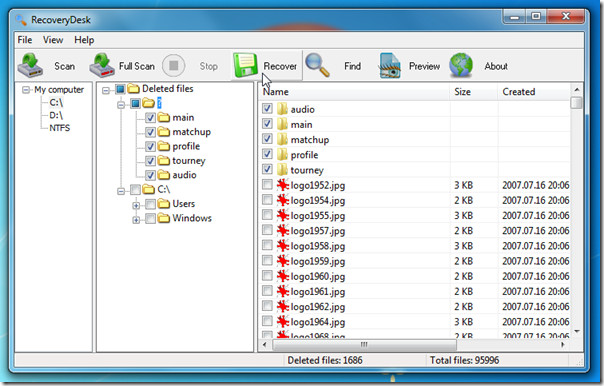 Recovering files on the same drive is not recommended at all, as it harms your file structure and recovery process could not be completed successfully. So, better to specify network path or any other storage medium like: USB stick, portable hard disk, etc.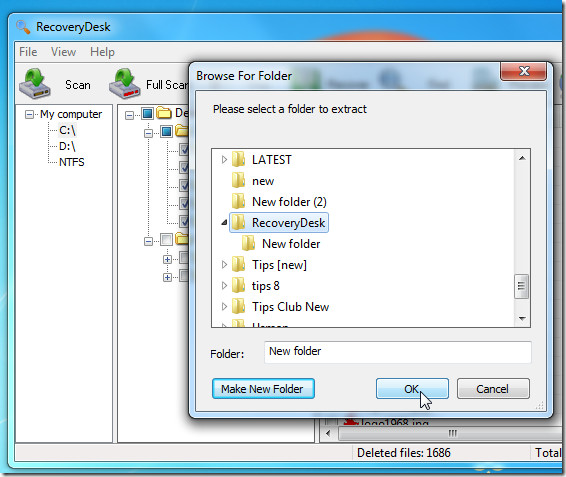 Though the recovery process is not much interactive and may take some time if you are recovering enormous data, but good side is  that it successfully recovers the lost data in the specified storage medium.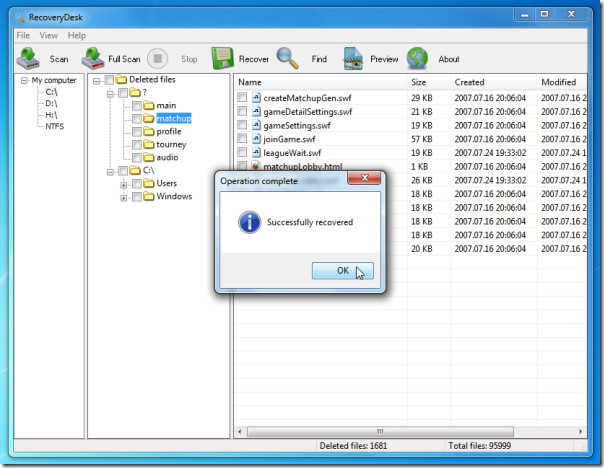 If you're an amateur in recovering data from your main auxiliary storage, we'd reckon you to give this application a shot.
It runs on Windows XP, Windows Vista and Windows 7. Testing was done on system running Windows 7 32-bit.