Calibre – Brilliant eBook Library Management Software
When I wrote a post on reading books in ePub format, I forgot the most important cross-platform eBook reader, manager, and converter out there, Calibre. It can import books, documents, comics, and newspapers in various formats, including, .epub, .lrf, .pdf, .mobi, .cbz, .cbr, .cbc, , .lit, .zip, and .rar formats.
So what does Calibre actually do? There are five main features, converter, viewer, news fetcher, send to device, and save to disk. Each one of them have various sub-features.
When you run the app for the first time, select the type of device you own. It has options for Amazon Kindle, iPhone, Android, Sony Readers, and various other ebook readers.
Once you are in, hit the Add Books button and start organizing your books, documents, news, comics, etc. If you have hundreds of books, there is an option to search them(advanced search is also included).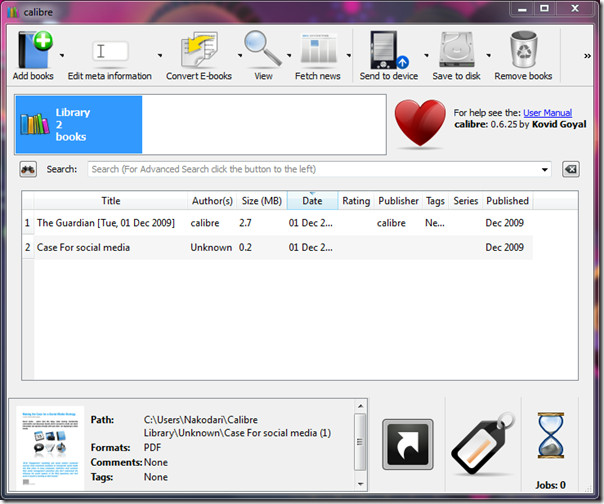 To convert book into any other format, hit the Convert E-books button. Choose the output format from the upper-right corner and other settings from the left sidebar.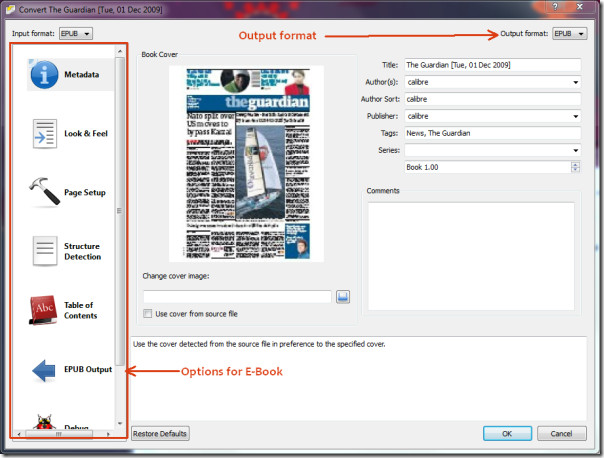 To view a book(irrespective of which format it is in), hit the View button. This will open a build-in e-book viewer with various useful options. You can increase/decrease font size, choose to move/jump to any page, search any text, change settings, switch to fullscreen mode, print any page(s), and more.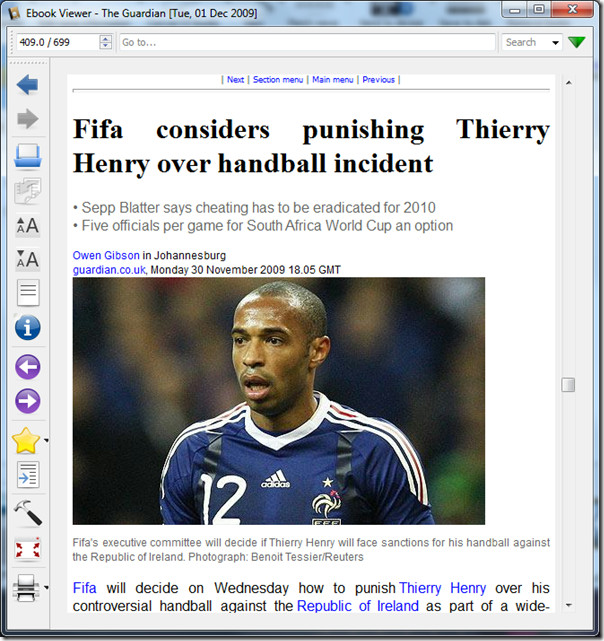 To download any news(both newspapers and blogs) or comics hit the Fetch News button. You can select the desired category and the news from the left sidebar and hit Download Now. You can also put the download on schedule.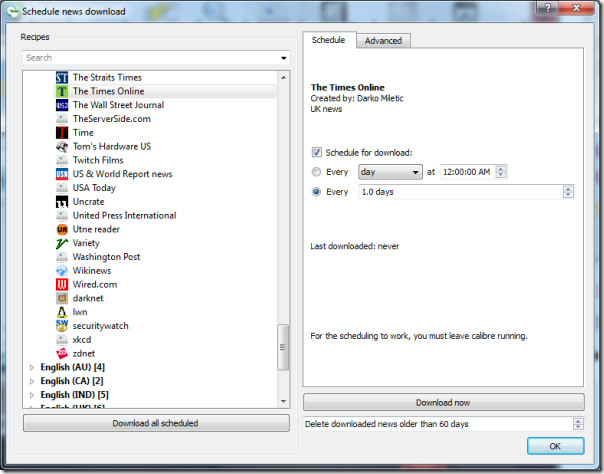 Send to Device and Save To Disk are two other options that are very easy to use. The options in send to device would depend on the type of eBook reader you selected in the wizard, this can however be changed.
You can save the eBook in the library to any format of your choice. Have a look at the screenshot below to see the number of output formats it supports.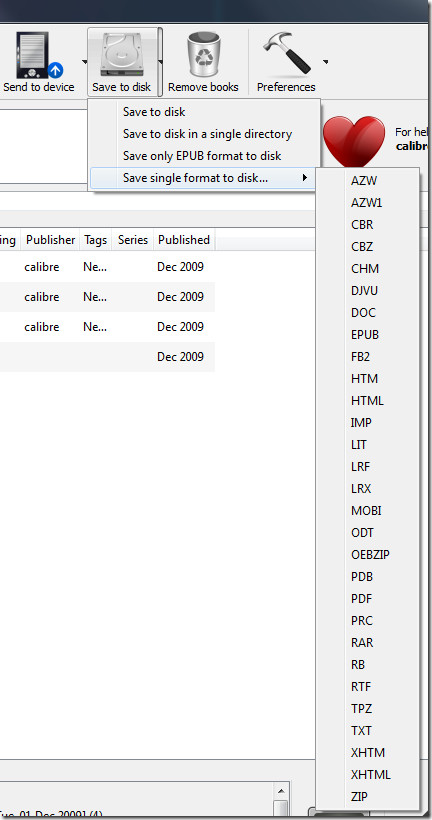 Overall, Calibre is one slick, easy-to-use, powerful, cross-platform eBooks manager.
It works on Windows, Mac, and Linux. Most users were complaining about this app crashing while importing large library of books, I guess they have fixed this issue. Enjoy!