Free Excel Calendar Template Lets User Make Their Own Calendar
Excel Calendar Template is not an ordinary calendar app, it is actually a pre-build excel spreadsheet. It was developed so that users can quickly create a calendar for themselves. All you have to do is select the month and year and it will load the calendar accordingly.
It has calendars for year 2009 till 2014. If you want to mark and print yearly dates, then you can simply open any one of the yearly calendars given.
Otherwise for a more detailed monthly calendar, open the Excel Calendar Template file. The month can be selected from the dropdown box, to enter a new year double-click the box and change the year. You can also change the colors from the color box and then hit Update Colors button to apply changes.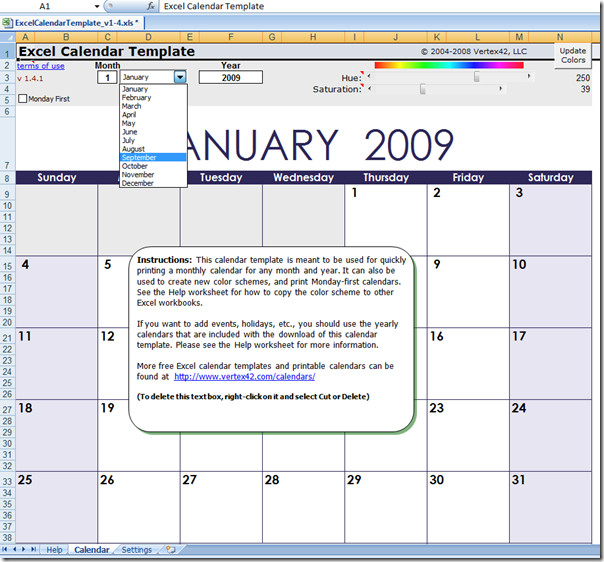 To mark any date double-click the box and write inside. When done, you can save the calendar and later access it again anytime. This simple calendar shows how powerful an excel spreadsheet can be and the type of work you can do with it.
Download Excel Calendar Template
It can be opened with Microsoft Excel 2003, Excel 2007, and Excel 2010. Enjoy!