FolderVisualizer Finds Files And Folders Taking Large Hard Disk Space
Ablessoft FolderVisualizer is an effective software that allows you to easily identify files and folders that are wasting hard disk space. It analyzes your disk and displays a comprehensive list of files and folders, in order to help you identify what data can be removed to free up disk space. The information is displayed in numerous formats including pie charts.
Some of its main features include finding wasted space, displaying top 100 files and types taking most space, showing statistics and charts about different types of files in your hard disk, and showing which files and folders need most space. It can analyze both internal and external hard drives, including USB drives.
To get started, select a partition to analyze and click Scan.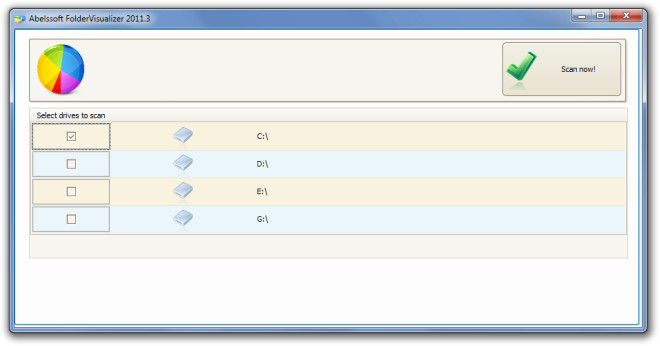 The scan result displays a comprehensive list of files, folders and disk information. This information can be used to instantly identify unwanted files and folders, as well as space wasting data (e.g. Windows .old folder that may be consuming a lot of disk space).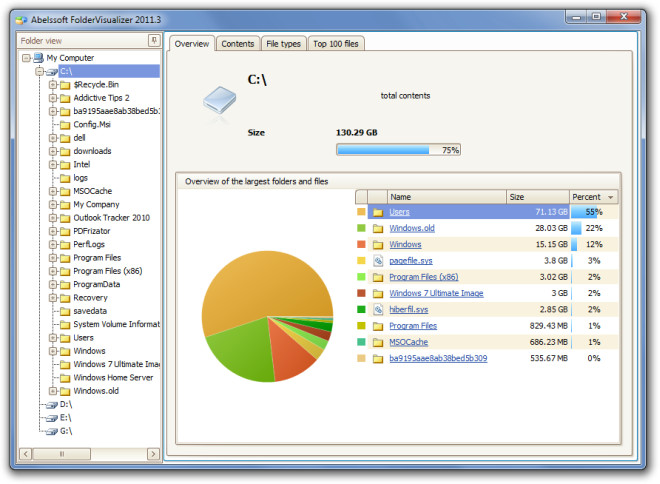 The content tab displays the content of the folders, whereas the File Types tab provides information regarding the nature of the files. You can click on any of the available information to get more in depth details.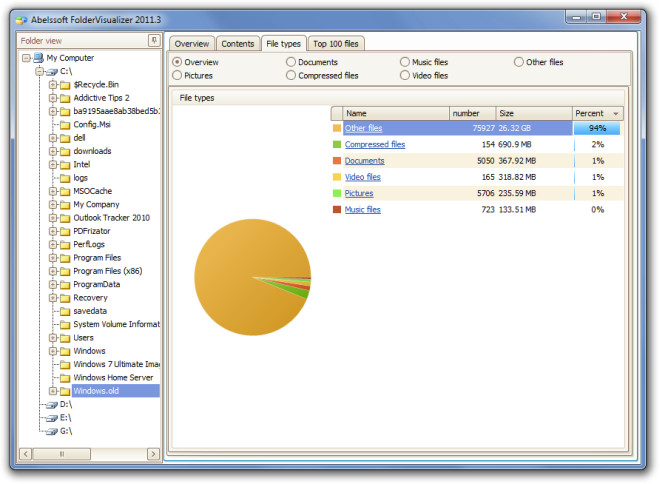 You can also get a list of the Top 100 files, in order identify the most space consuming files from the Top 100 files tab.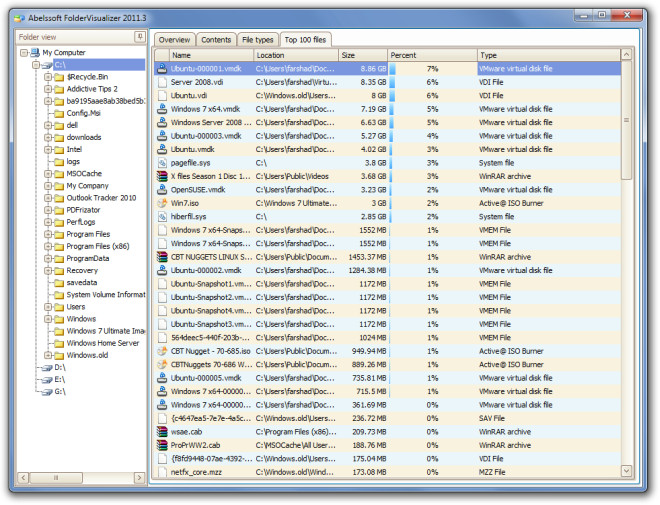 It works on Windows XP, Windows Vista and Windows 7.
Download Ablessoft FolderVisualizer