Free Mind Map Software With Multi Touch Support And Office 2010 Ribbon
TouchMind is a free open source mind map editor with an interface similar to that of Office 2010. It even includes the famous Ribbon. Unfortunately this mind map editor is not build for advanced users since it does not contain any options other than creating simple child notes.
If you are new to mind mapping world and need some basic editor to make a good mind map, then this application will do the job. Users can create a new child node, delete child note, expand child nodes, and collapse nodes. There are the only functions available, along with changing the text and the background color.
One feature is that it support Multi Touch, which can be considered a unique addition but we were not able to test this out ourselves due to lack of any multi touch display.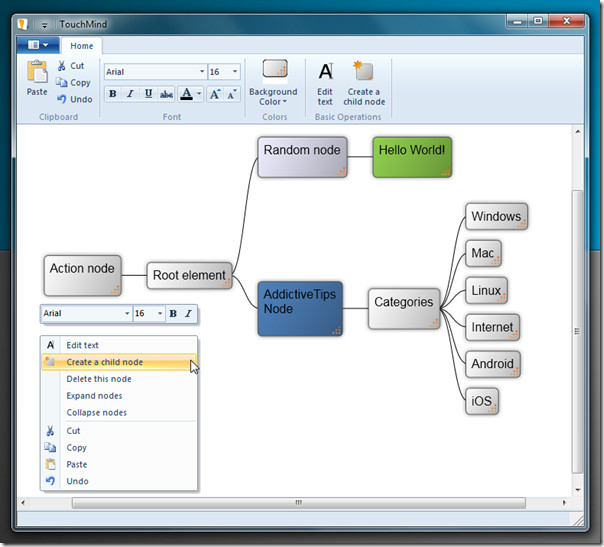 The developer behind this simple mind mapping software wanted to evaluate the latest Windows technologies. Currently this software is using C++, Direct2D, HLSL, DirectWrite, Multi Touch, Ribbon Framework, Shell Library (Jump list), TSF (Text Services Framework), XPS Printing, and MUI (Multilingual User Interface).