Free PDF Viewer Is An Awesome Cross-Platform PDF Reader And Converter
There are so many 3rd party PDF readers that I have almost lost track of them all. One of my favorite is Foxit Reader because of it's speed. Most PDF readers are made for a specific operating system. In some cases support for new operating systems are added over time.
Free PDF Reader is a free, cross-platform, portable PDF Viewer that is both a reader and a converter. Since it is a Java application it requires Java Runtime Engine version 1.4 or higher to run. Unlike other readers, it includes all files inside an archive and can be launched on any operating system, no installation is required.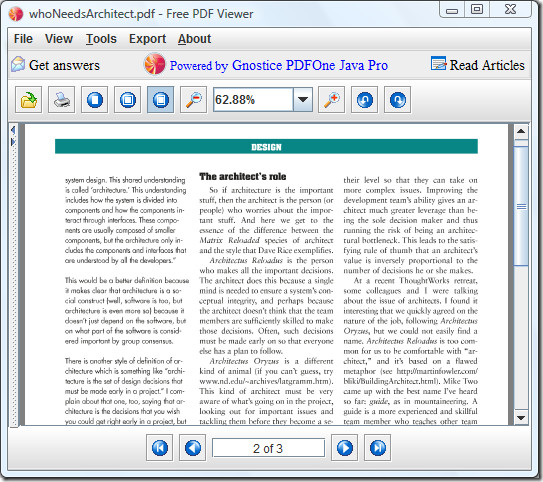 The pages can be navigated with the buttons given at the bottom. You can view the PDF documents in three different ways, Actual size, Fit page, and Fit width. You can resize the documents and rotate them easily with a click of a button. It includes a bunch of new print dialog options.
As a converter, it can convert any page into an image file. The formats it supports are Bmp, Png, Jpg, Jpeg, Gif, and Wbmp. To begin converting, go to Export > Export as Image and a new dialog box will pop-up. Here you can select the image format, the number of pages you want to convert, image quality and the output destination.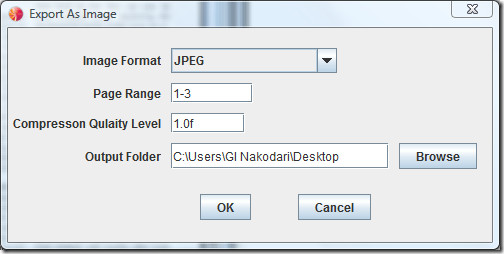 Once done, click OK and the images will be saved instantly. The speed of stability of this app can be compared with that of Foxit Reader. Enjoy!